Compare Pro Exterminator Estimates Now
Save Up To 43% - FREE SERVICE
Step 1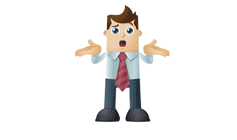 Tell Us About
Your Pest Job
Step 2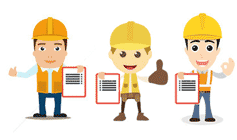 Up to 4 Pest Services Compete
For Your Business
Step 3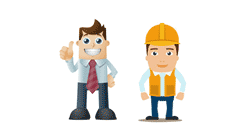 You Choose
The Best One
How it works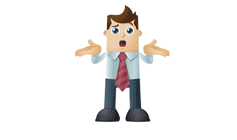 Tell Us About Your Pest Job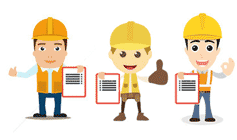 Up to 4 Pest Services Compete For Your Business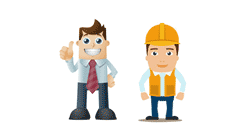 You Choose The Best One
Featured and Trusted by:



Exterminator Services NYC
Last updated: October 3, 2023
Rats in kitchen, Mice in upper floor, Cockroaches in lavatory and Bedbugs in bedroom- these are nothing but the common problems in every household. And these infestations will pass on diseases, taint the water and foodstuff, cause harm to property and raise the utility bills. Regardless of what kind of rodent or bug is troubling you, Exterminator NYC is ready to assist you with any vermin issue.
Never believe the hype that cockroaches may be easily removed.
Cockroaches create several threats to your building. They are the common carriers of various diseases that cause bacteria, and they pollute anything they touch. In addition, as cockroaches can eat anything like glue, plastics, or another inedible element, they can lead to costly damage.
Removal of cockroach colonies by drain cleaning and bioremediation
Prevention against potential infestations, like suitable sanitation and elimination practices like screening the possible bug entry points
If one cockroach is seen to scurry across the floor, it can cause a considerable loss of your business reputation. Exterminator NYC will never allow it to happen.
Rats are a large problem in NYC. For the most part, they stick to public places like subways or other commercial properties, but if you do get rodents like rats in your home you need to get rid of the quickly. They carry diseases and can be dangerous for your family. 
We can examine your premise and analyze which factors are contributing to your rodent problem and mitigate them before dealing with the rats themselves.
Besides roaches, mice are one of the most common pests in NYC. They are generally easier to eradicate than most other pests so getting a pro in to do the job right is the best way to go.

We have more links and information on DIY mouse control and controlling mice naturally here.
Pharaoh ants, which are found in tropical areas and warmer climates, are very common. These kinds of ants prefer to make nests in warm and damp places.
As the expert service provider, Exterminator NYC can identify them and apply baits, they can never be positioned randomly; rather, pathways must be found first to become successful in the treatment. Exterminator NYC applies an exceptional gel on the way of the ants. Then, the ants return it to their nest, where the gel starts to work and removes all the inhabitants.
A problem with spiders may be extremely distressing for all tenants or property owners. Exterminator NYC realizes it and offers a fast same-day spider control service. Our exterminators will get to your house within one or two hours.
Suppose you observe the regular activity of spiders on your property. In that case, those spiders are expected to take shelter around your house cavities, like the loft area or cavity walls.
Exterminator NYC uses powder or sprays for spider treatment, and these elements are applied directly to the areas where the spiders are carrying out their activity. We often merge this process with smoke treatment, which will destroy the spiders.
The presence of bed bugs is hard to perceive during the earlier phases of the invasion. But, the signs may soon become more visible in beds, your mattresses and your duvets. Exterminator NYC will not only remove those bugs but also give instructions on keeping away from bedbug plague in the coming days.
The primary aim of Exterminator NYC in bed bug prevention is control and early recognition. However, there may not be any guaranteed system of bed bug avoidance as people may accidentally bear such insects into your premise anytime, particularly in high-traffic hubs such as NYC. Yet, we try to treat these insects as far as possible.
Exterminator NYC offers professional moth treatments to save all your properties from ravenous creatures. If you have found tiny holes in your woolen materials, it is better to presume that your fabric has been plagued with moths. The problem may carry on for several weeks, so it is significant to find professional care with no delay.
Our moth control services offer a blend of rock-bottom charges and high-quality solutions. With our bug control system and full pest execution, we assure you that we can leave your room moth-free.
When squirrels or other wildlife find their way into your home, it's generally to nest, so you want to resolve the problem before they create too much damage. 
We generally trap wildlife and release them back into the wild, where they won't ever find their way back to your home.
If your residence is adjacent to any beehive, you are expected to face the risk of stings. We suggest the removal of the bee nest as early as probable. Suppose you have any trouble with some honeybees. In that case, Exterminator NYC will recommend you contact any local beekeeper to store those bees and let them go elsewhere. We can help you with many other kinds of bees, for example, carpenter bees. Besides, we will examine your problem, identify the severity level, and recommend or implement the solution.
Bird droppings may be extremely problematic and can blemish or decay your building finishes. If they get dried, then they accumulate near your ventilators. The worst fact is that some birds threaten public health because they hold disease-causing elements. Bird nests may also block the gutters and drains and pose a fire risk if they are close to lighting. And due to these risks and other threats, hiring our bird control specialists and management tactic is essential for all NYC-area facilities. Our plans are thus specially designed for controlling, deterring, and eliminating the roosting in your building.
So, never ignore any signs of infestation in your building; call for the service of Exterminator NYC.
For more information on how to DIY some pests in your home or other FAQs, please visit our homepage for links to articles.
Featured and Trusted by: