Have you ever been overwhelmed when picking a company for pest control? Well, selecting the best pest control company can be an overwhelming chore. With so many pest control companies available each claiming expertise and efficiency, how do you pick the best company for you? You can pick the best pest control company by using certain strategies.
These strategies for picking the best pest control company are those steps, methods, and criteria used to select the best pest control company. Using these strategies will give you a better chance of hiring the best pest control company that will handle any pest infestation with ease and without breaking the bank. Some of the strategies include reading online reviews, researching each company, getting a price quote, etc.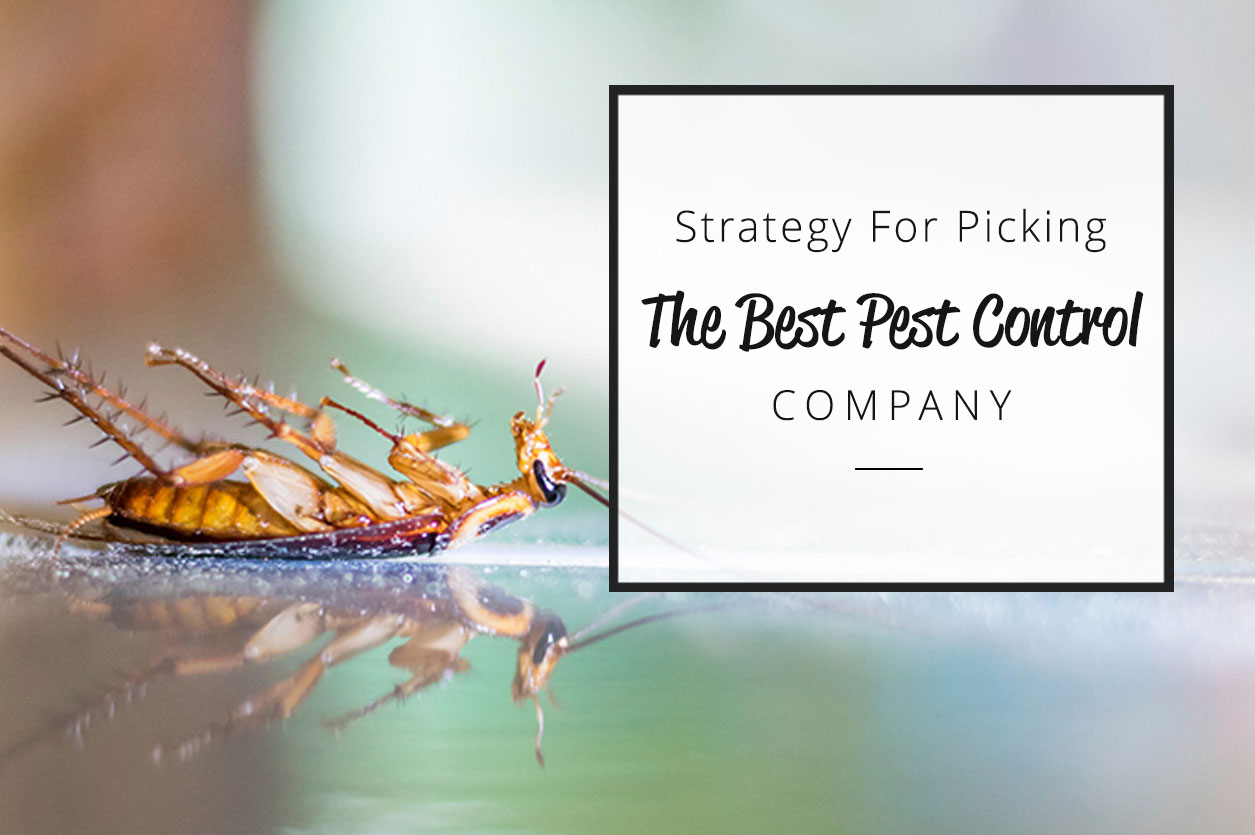 Strategy for Picking the Best Pest Control Company
Pest control is a very essential part of home management. Most homes deal with pest infestations and finding the best pest control company to get rid of the pests can be a hassle. The following strategies can be used to find out which pest control company is the best choice for your home.
1. Check the Online Reviews
Online reviews are comments written by previous employers of companies on how well the work was executed. Online reviews are one of the best ways to find out how a company performs and the reviewers are past clients. With most people having access to the internet, online reviews are often plain reviews of company work, customer service, and authenticity.
These online reviews can be found on different websites from google maps, yelp, etc. however, google reviews are usually the most trustworthy and accurate due to a large number of reviews and the security against bots. The best pest control companies will usually have a star rating of 4.0 to 4.5 stars and the majority of good comments. Make sure to read online reviews of any pest control company before you hire them.
Researching a pest control company before hiring is very important. This allows you to know the full scope and limitations of the services they offer, the level of experience of their employees, the type of methods they use, and any other important information. Knowing whether or not they can do the work required will save you a lot of time and energy.
Researching pest control companies also informs you of any hidden flaws the company may have. Some pest control companies use very toxic chemicals in pest control while others make use of just natural methods. If you have kids or pets, you may want a specialized pest control company that caters to households like yours.
Recommendations are one of the best ways to pick pest control companies. These recommendations can come from friends, families, well-trusted blogs, and social media. This is a good strategy for picking a pest control company as the person offering the recommendation has first-hand experience with the company.
Make sure that you only accept recommendations from people who have hired the company firsthand as getting a secondhand recommendation may not be as accurate. Also, check the online reviews and research the recommended pest control company for better results.
4. Only hire Licensed, Insured, & Bonded Companies
Make sure that the pest control company you are hiring has a license in one of the best strategies when looking for the perfect choice. Licenses are usually handed to vetted companies that have licensed exterminators and are in line with the states' guidelines. These companies are the better choice when compared to unlicensed pest control companies.
These companies usually hire licensed exterminators and professionals. The pest control workers should be up-to-date with all the pest control laws and have the proper training required. Licensed pest control companies and exterminators usually have multiple insurance coverages to protect your house and its workers. For instance, liability insurance covers any damage to the property and the worker that may be incurred during the project.
5. Call and ask questions
You can evaluate different pest control companies by calling and asking several questions. These questions are to give an insight into the type of services, the days and schedule they follow, their average fees, etc. The type of customer care service received can also be used to evaluate the company and serve as a hint on their worker's attitudes.
Some of the questions you can ask include; the number of years they've been in business, a list of references, whether they have licensed exterminators, a copy of the pest control products to be used, the type of pest control they use, etc. these questions should give a clearer picture on the pest control company and allow you to make a more informed decision
6. Ask for an Inspection and Price Quote
When deciding which pest control company to select, you can request a free inspection from companies. One of the major aspects of hiring a pest control company is the cost. Many households have a limited budget to be spent on pest control and getting the best value for your money is very important. Many pest control companies will advertise low costs to draw in customers and raise them afterward.
When vetting pest control companies, request a free inspection to get a realistic quote. For a free inspection, the company sends a worker to inspect and survey the location to be worked on. This inspection is to determine the type of pests, the size of the job, and other factors to be considered. Upon completion, the company then sends a price quote. Make sure to do this with several pest control companies to compare and choose the cheapest options with the best value.
After a pest control company gives an inspection and submits a quote. Make sure to request the same from several other pest control companies. This is to ensure the best value for your money. Many pest control companies will inflate their prices and have high markups on their products.
Getting a second opinion can reveal better options or similar prices. Some companies will price match if you inform them that you have the same offer for a similar price. Getting a second opinion can also reveal any flaws in the other company's outline and ensure you are well-informed on every step.
What are the qualities of a good pest control service?
A good reputation is one of the qualities of a good pest control company. Reputation often comes after years of hard work delivering good results and can be trusted. Companies with good reputations usually offer good services.
2. Affordable rates for good value
Offering affordable rates for good value is one of the best qualities of a good pest control company. This is because they offer a fair price for their services. Many people oftentimes cannot afford pest control due to the high costs. However, the best pest control companies do not inflate the costs of their services and products.
3. Offer free inspections
A good pest control service offers free inspections. It is one of the qualities as they want to offer their customers a fair price without hidden costs. Many pest control companies advertise comically low prices only to inflate the cost afterward. Good pest control companies offer free inspections so they can evaluate the job and offer a fair quote.
A good pest control business has experienced workers. Experience is a very wanted skill in the pest control industry as experienced workers make fewer mistakes. Good pest control companies usually hire experienced workers thereby ensuring that your home is in good hands.
A good pest control business offers specialized services. Different pests require different methods of eradication and good pest control companies know this. Specialized services allow for better outcomes as the worker, products, and methods are all directed towards a singular pest type.
How can I promote my pest control business?
If you own a pest control business, how can you make your business sought after by potential clients? Well there are many steps including;
Open a business website; a business website will increase the visibility of your pest control business to potential clients. The website is also important for clients who want to research what exactly your business offers and at what cost. The website should have contact emails and phone numbers for potential clients looking to reach out. It should also have a comprehensive listing of all services, products, workers, etc.
Encourage clients to post reviews; online reviews are very important for businesses including pest control companies. They can make or break the reputation of a business. You can promote your pest control business by encouraging satisfied clients to leave an online review.
Advertisement; Advertising is very important for pest control business, especially with the high level of competition. Adverts put your brand name at the forefront of potential clients' minds and allow them to know of deals, discounts, and so on anytime the business is offering one. You can use google ads to do so.
Offer competitive prices; offering clients the lowest prices is one way to draw in clients to your pest control company. Many households cannot afford pest control. Affordable prices will bring in many customers and help promote your business. You can also hold sales, discount days, etc. if you cannot afford to lower your prices.