Are you trying to get rid of pests? Are you confused about which method is best for you? Pest control methods are divided into four groups based on the type of tools and materials used. All methods aim to reduce the number of pests in any location and limit the adverse effects of these pests on humans.
There are four types of pest control namely;
Chemical pest control
Biological pest control
Electronic pest control
Physical pest control
These types of pest control use different methods and tools to control pests and reduce their adverse effects on humans. The most effective and accessible method is chemical pest control.
Chemical pest control is the use of natural or synthetic chemicals to kill pests. This is one of the most effective pest control methods and has been used for centuries. The type of chemicals used depends mainly on the pest in question. The source of the chemicals may be in nature (on tree bark, plant extracts, etc.) or synthetic chemicals made in a lab.
Here are some examples of chemical pest control;
Insecticides are chemicals specially manufactured to kill any insects at any stage of the life cycle. Most of the pests that carry diseases and cause nuisance are insects for instance mosquitoes, bed bugs, ants, fleas, houseflies, moths, etc. These insects can be vectors for diseases that can affect humans drastically.
Insecticides can be used both indoors and outdoors to get rid of insects. However, many insecticides have strong, toxic chemicals which can pollute the environment. Insecticides can be grouped into those with residual effects and those without OR into repellent insecticides and non-repellent insecticides.
Neem oil pesticide, extracted from the seeds of the neem tree, is a popular and organic pesticide for gardeners. It contains azadirachtin, a natural insecticide, making it a safe and eco-friendly choice to control pests and diseases in plants while not harming bees, birds, or humans.
Nematicides are chemicals specially manufactured to kill nematodes on crops. This pest control method is an outdoor option and is mainly used by farmers for their crops e.g. nematicides help farmers kill soil nematodes in potato farms.
Natural nematicides can be gotten from neem oil extract and this can be a good alternative to prevent groundwater contamination from the toxic runoff of harsh synthetic nematicides.
Rodenticides are chemicals specially manufactured to kill rodents. Rodents crawl into tiny spaces, eat your foodstuffs, and sometimes infect the homeowners. Rodents include rats, mice, squirrels, etc. Rodenticides are usually fatalistic and are usually applied to the rodent's preferred food and left in the open for them to find.
Once they eat the poisoned food, the rodents will die by dehydration and hemorrhaging and can be disposed of. Make sure to keep these rodenticides away from children and pets, as they can be dangerous if consumed by humans.
For more articles on types and costs of pest control, visit our homepage for direct links to articles
Biological pest control is the method of using other organisms to control pests. These organisms can be direct predators of the pest, parasites, and microorganisms that attack or repel these pests, etc, and are collectively called biological agents. E.g introducing cats into a rodent-infested house.
This is not the quickest or the most efficient method of pest control, however, it offers the least pollution and helps to reestablish ecosystems in some places.
The organisms used to counter the pests can be imported from another location if they do not already inhabit that location. The biological agent can then be managed while they handle the pests as prey.
Biological pest control methods require a lot of human involvement and training to know which animals to bring in, how to manage the biological agents etc.
It is important to note that the introduced biological agent may end up attacking a completely different species than originally intended.
Electronic pest control is the use of electricity-powered devices in controlling pests. This method is fairly recent and is becoming more and more popular with the fast advancements in technology. Electronic pest control tools and methods are fairly effective but the dependency on electricity can make it hard for people without constant access to electricity to utilize them properly.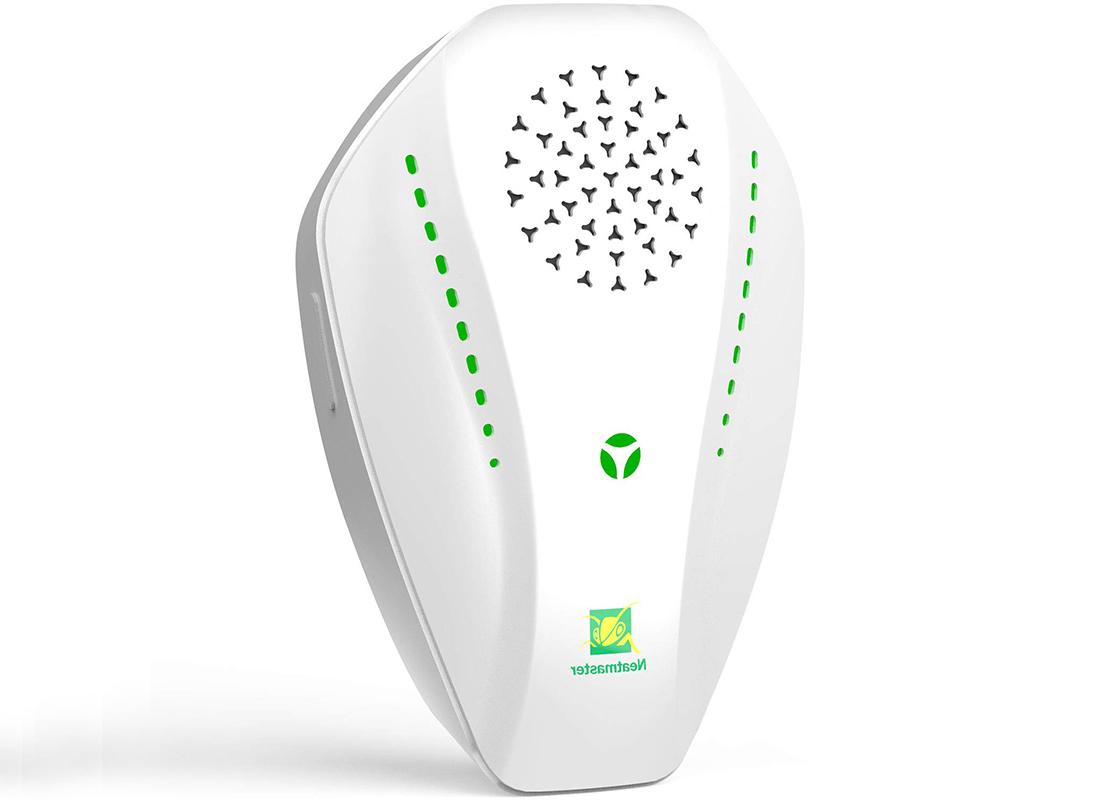 There are two popular electronic pest control tools available
Ultrasonic pest control tools work by emitting short wavelength, high-frequency sound waves that cannot be heard by humans but according to science, can be received by insects like grasshoppers, etc. the sound is said to repel the insects. However, the validity and efficiency of this pest control method are not known.
Radio wave/frequency pest control
Radio wave pest control uses radio waves and radio frequencies to control animal behaviors including insects. The radio wave/frequency does this by creating heat through ionic conduction and the movement of free water molecules which is then converted into thermal energy in insects.
Radio wave/frequency pest control is often promoted as a pollution-free, toxin-free, chemical-free way of getting rid of pests without causing any long-term effects on foodstuffs and storage.
Physical pest control is the use of physical methods such as barriers, firearms, traps, etc. to control pests. This method is usually employed by farmers but can be done on a smaller scale at home. There are various ways to employ physical pest control and here are a few;
This is usually done on a large scale in ranches and farms to keep pests out but can also be employed in homes. Building a wire fence decorated with flowers around your home can keep pests like raccoons, rabbits, rats, etc out of your compound.
Burning off of topsoil in a garden or a farm can kill unwanted pests and their larvae that usually habit those areas. However, this method can be ineffective and dangerous if done by untrained personnel.
Using firearms like hunting rifles can be a very effective physical pest control method. Usually, pests like rabbits, snakes, raccoons, etc can be shot especially if found in enclosed spaces. The firearm is easy to control if trained and allows the pest to be killed effectively.
There are many traps available for catching pests. The traps can come in terms of fly paper, sticky traps or trigger wire traps with an incentive to draw the pest in. The pests can then be disposed of accordingly.
Differences between the four types of pest control.
| Chemical Pest Control | Biological Pest Control | Electronic Pest Control | Physical Pest Control |
| --- | --- | --- | --- |
| Usually has toxins and can pollute the environment. | Has no toxins and does not pollute the environment. | Has no toxins and is reputed to not pollute the environment. | Has no toxins and does not pollute the environment |
| Is very effective and works fast. | Does not work fast and can take decades to be effective. | How effective this method is, is unknown. | Is relatively fast compared to biological and electronic methods. |
| Is cheap and affordable to purchase. | Maintenance of biological agents can be expensive. | It can be expensive to obtain due to the high technology involved. | It is affordable and many traps and barriers can be made through DIY |
| It is accessible to most households & farms i.e sold in supermarkets. | It is not accessible to many households and small farms. | For most households and farms, it is not an accessible option | It is accessible although hunting rifles may not be easy to own in some states. |
| It can be applied by an untrained person in some situations. | It requires skilled personnel to handle and maintain the process. | It may or may not require skilled personnel. | It requires a certain level of skill to prevent injury, especially when using guns and placing traps. |