New York has a reputation for pest infestations, including rats, roaches, and even termites. Termites are incredibly destructive pests and can damage your home's structural integrity unnoticed for years. Due to their destructive nature, it is paramount to call a professional termite control service once you notice any sign of a termite infestation.
The average cost to get rid of termites in New York is $590. Depending on the level of infestation and the type of treatment, the costs can range from $230 to $950. For larger infestations that may require whole-home treatments like fumigation or heat treatment, the prices can go up to $3,000 or more.
We will look at the average cost to treat termite infestations, different treatment methods exterminators use, and cost factors that affect the treatment cost.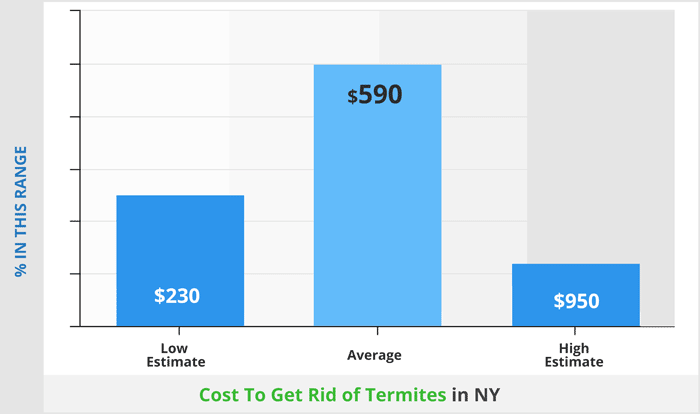 How much does termite treatment cost in NY?
Termite treatment costs may vary depending on factors such as treatment type, home size, infestation level and location. The table below shows the average termite treatment cost in New York.
| Description | Cost |
| --- | --- |
| Average cost | $590 |
| Average range | $230 - $950 |
| Minimum cost | $70 |
| Maximum cost | $3,000+ |
| Treatment cost per linear foot | $3 - $16 |
| Treatment cost per square foot | $1 - $3 |
Termite treatment cost per square foot
If the termite infestation is in your home's interior, a whole-house treatment like heat treatment or fumigation would be a better call than a perimeter treatment. Whole-house treatment is usually priced by the square foot, with costs ranging from $1 to $3 per square foot.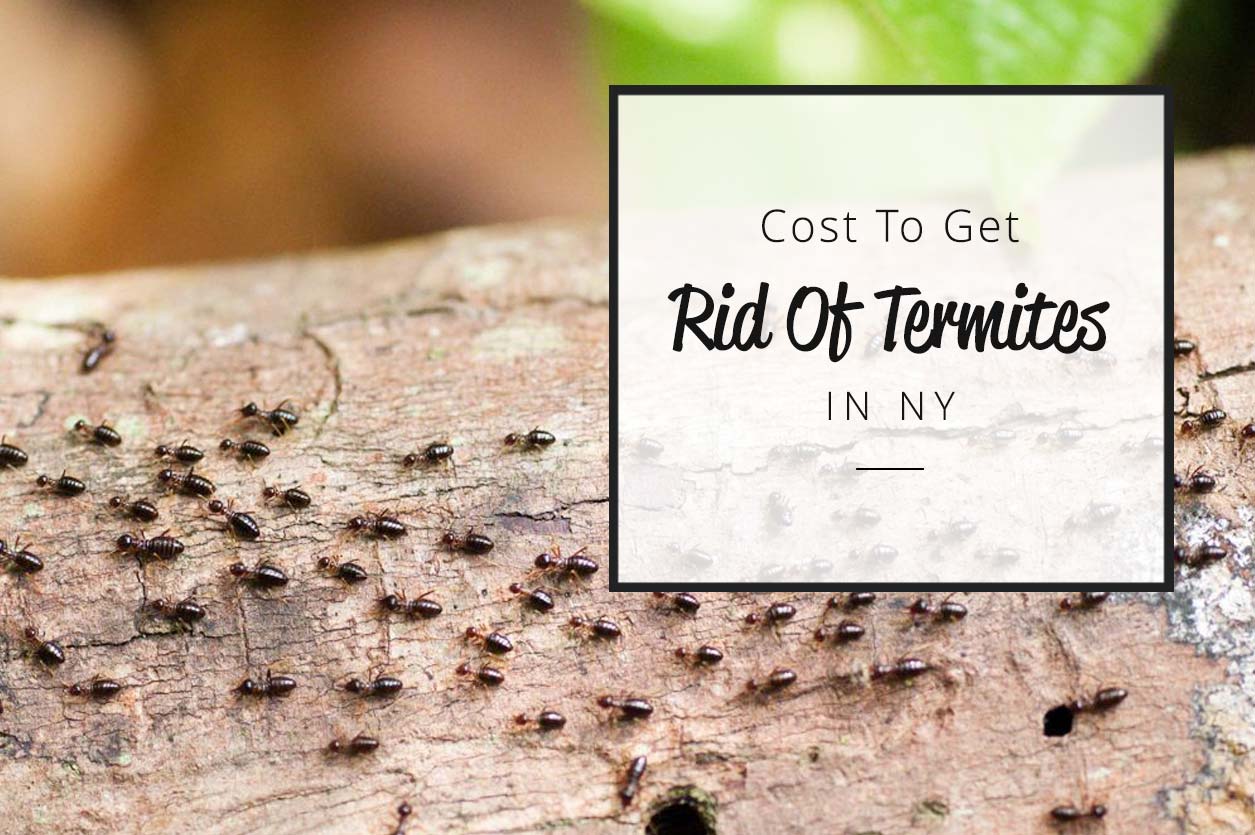 Termite treatment cost by treatment type in NY
Depending on the treatment type, you will spend anywhere between $230 to $3,000+ for termite extermination in NY. The table below shows the average termite extermination cost depending on the type of treatment.
| Treatment type | Average cost per square foot | Average cost per linear foot |
| --- | --- | --- |
| Gas fumigation | $1 - $3 | $10 - $20 |
| Heat treatment | $1 - $3 | $10 - $20 |
| Micro treatment | $6 - $8 | - |
| Liquid/chemical treatment (termiticide) | - | $3 - $15 |
| Bait station | - | $8 - $12 |
| Barrier control | - | $10 - $16 |
Termite gas fumigation or tenting costs between $1 to $3 per square foot or $10 – $20 per linear foot.
This treatment method is ideal for a severe termite infestation. It is a whole-house treatment that entails sealing your home with a plastic tent and releasing toxic chemicals inside the tent, killing the termite colony.
You will, however, be forced to vacate your home for several days because this treatment can be harmful to humans and pets.
On average, heat treatment costs $1 to $3 per square foot or $10 to $20 per linear foot. It is also a whole-house treatment ideal for severe termite infestations.
The treatment process is similar to gas fumigation, but instead of toxic gas, heat is used. The house is heated up to 120 °F for about 30 minutes to kill the termites. Homeowners are required to stay away for a few hours during this treatment.
Micro treatment is used to control termite infestations in small areas and costs between $6 to $8 per square foot.
Micro-treatment uses several methods to treat termites in a specific area to prevent the infestation from spreading. The treatment methods include spot treating with termiticides, heat treatment or microwave guns.
Chemical/liquid treatment
Chemical or liquid treatment costs range from $3 to $10 per linear foot.
Termiticides are applied to your home's perimeter, killing any termites that come into contact with the pesticide. Repellents can also be used to keep termites away.
A termite bait station treatment costs between $8 and $12 per linear foot, depending on the type and number of baits.
This treatment entails placing baits around your home. The termites will then take the bait back to their colonies and die once they ingest the poison.
The average cost for a termite barrier control is $10 to $16 per linear foot.
Termite barriers are applied around the home's perimeter and can be used after eliminating termites with other methods or on new construction. The termites will be unable to cross these barriers and will eventually die.
Cost factors that affect termite treatment in NY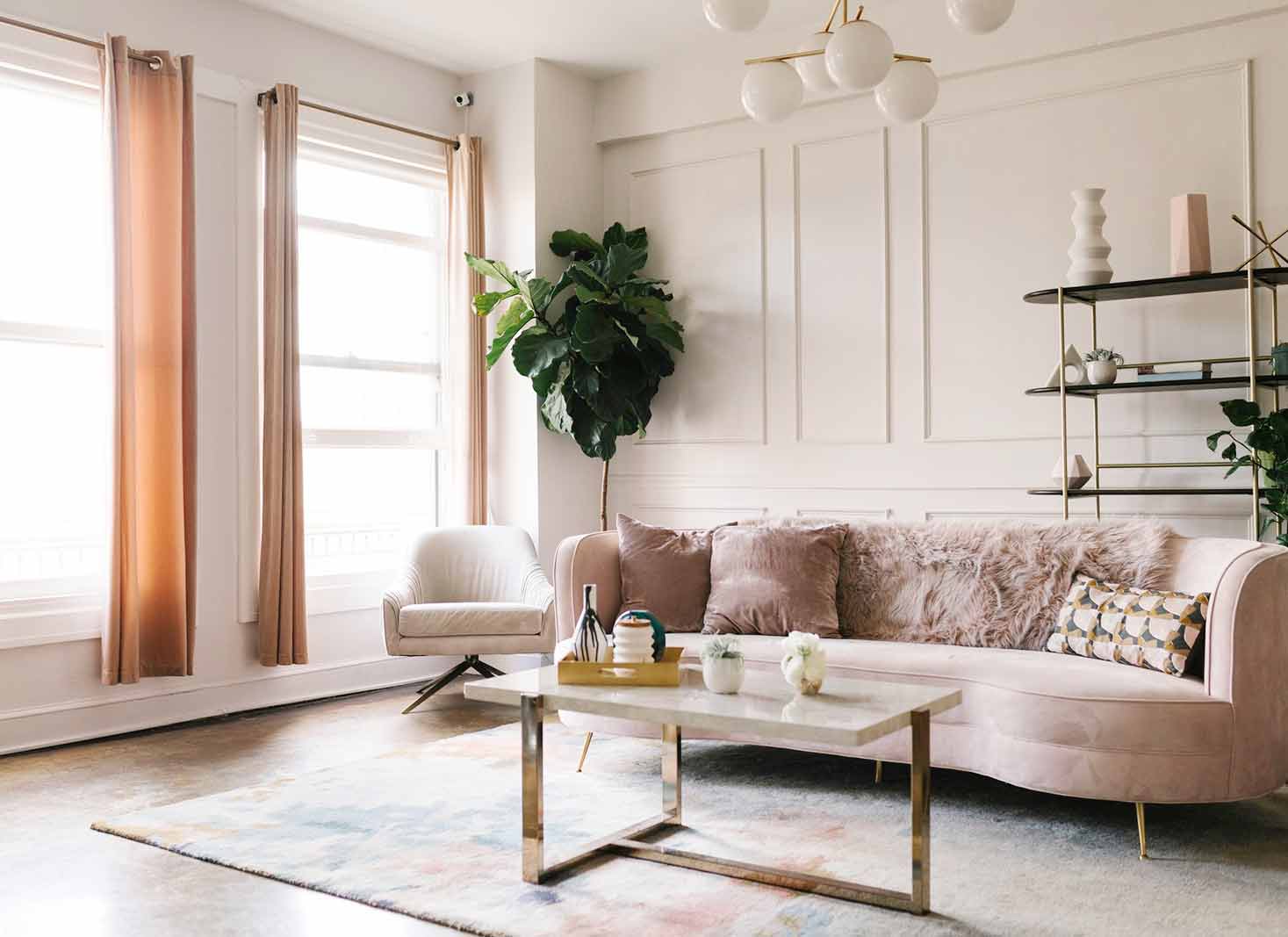 There are several factors that can affect the overall cost of termite treatment. These include:
The cost of termite treatment may vary depending on the size of your home. The bigger the ground the exterminator has to cover, the higher the extermination cost.
Once the exterminator determines that you have a termite infestation, they will determine how severe it is. A small infestation will cost about $330 to $950 to treat, while a larger infestation can cost up to $3,000 or more to exterminate.
There are different termite treatment types, including chemical, heat, and fumigation, that are all priced differently, with chemical treatments and baits being cheaper than heat treatment and fumigation.
The size of the infestation will determine the type of treatment used.
Termite control cost also depends on the frequency of the treatment. Depending on the company you choose and the treatment plan you purchase, you can have one-time treatments, quarterly or monthly treatments.
| Frequency of treatment | Average Cost |
| --- | --- |
| One-time treatment | $175 - $400 |
| Quarterly treatment | $240 - $560 |
| Monthly treatment | $660 - $900 |
Termite damage repair and clean-up cost
The amount that termite extermination companies charge in NY will depend on how damaged your house is and the amount of clean-up required after the repairs. The more extensive the damages, the costlier the overall extermination cost.
Termite damage repair costs about $350 – $800.
The cost to treat termites also depends on how easy or hard they are to access. Termites in areas such as lawns, sheds or pantries are easier to access. Hence the extermination cost is cheaper. If the colonies are in less accessible places like the kitchen or attic, the extermination cost will be higher.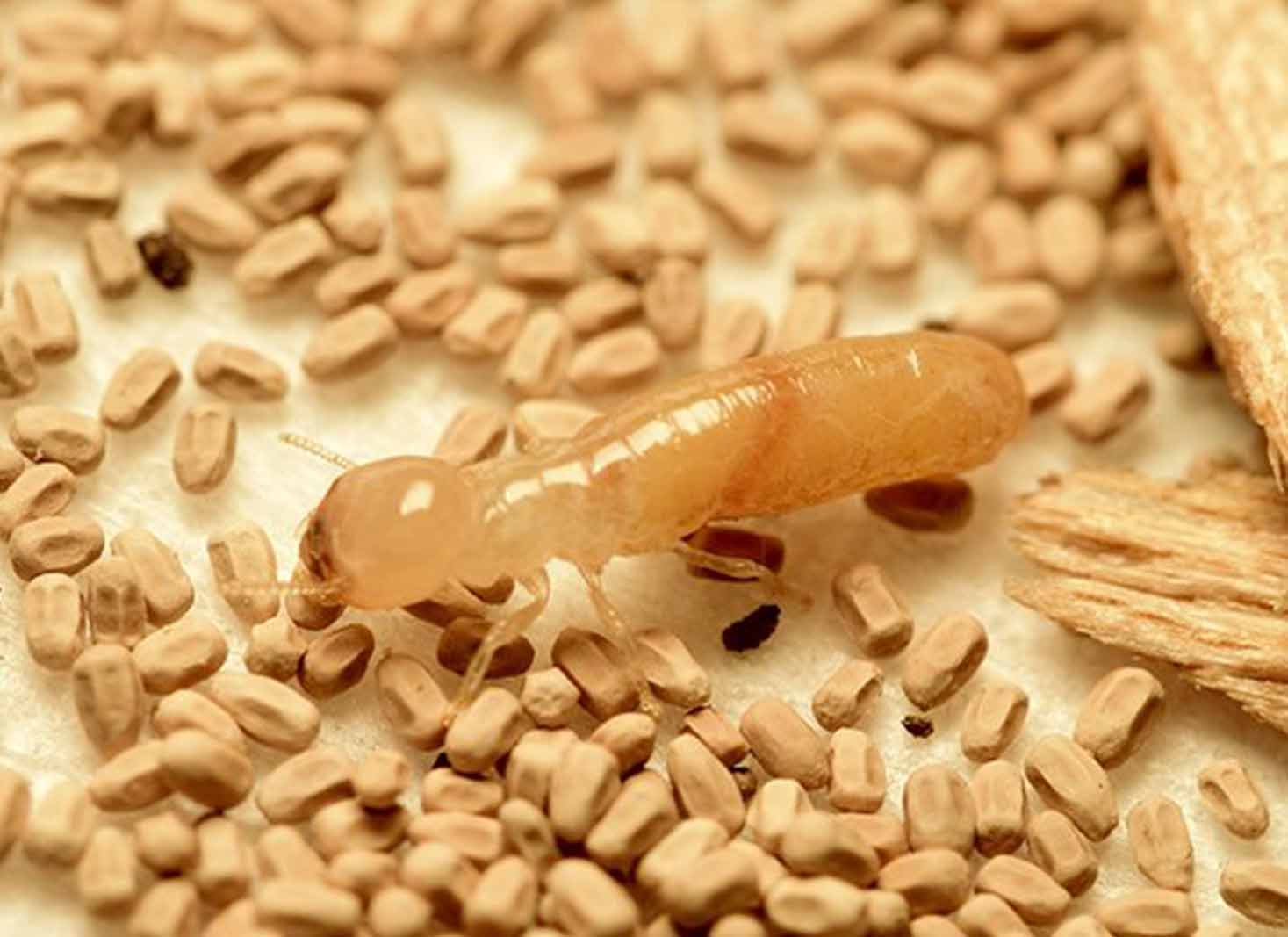 The actual cost of termite treatment will depend on the type of termite. There are three types of termites in the U.S.: dampwood, subterranean and drywood termites.
Here is a table showing the average termite control cost by type of termite.
| Type of termite | Average treatment cost |
| --- | --- |
| Dampwood termite | $230 - $2,500 |
| Subterranean termite | $230 - $900 |
| Drywood termite | $230 - $2,500 |
Dampwood termites do not usually infest homes. They eat damp wood, so you will find them in any damp lumber around your home's perimeter. You can control these termites by removing deadfall or moist and rotten wood away from your home's foundation.
Exterminating dampwood termites costs between $230 and $2,500.
Dampwood termites are the most common, aggressive, and destructive termites in the United States. They hide beneath your home and create mud tunnels for protection. These termites are challenging to eradicate, and tenting does not usually work well.
Getting rid of subterranean termites costs between $230 and $900.
Drywood termites feed on dry wood around your home, including framing, attic, or furniture. They can also eat damp wood.
Eliminating drywood termites costs between $230 to $2,500.
Best termite control company near me
The average termite control cost depends on the company you hire. There are many companies in New York and across the U.S. that can offer excellent services. Pest control companies charge between $500 and $1,500, but the cost varies depending on the company's specific services or plans.
| Pest control company | Average treatment cost |
| --- | --- |
| Orkin | $500 - $650 |
| Terminix | $500 - $700 |
| Ehrlich | $700 - $1,500 |
Termite inspection cost in NY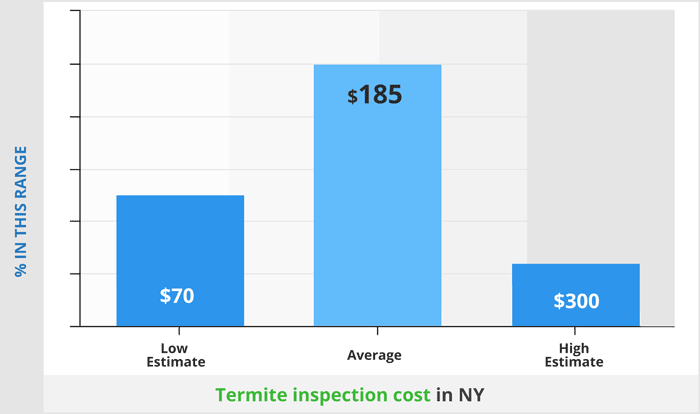 Termites can eat away at your home's structural integrity unnoticed, which is why inspections should be done every one to three years.
The inspection costs range from $70 to $300, and it determines whether you have termites in your home, the type of termite and the infestation level.
Professionals will check areas such as:
Basement
Crawl space
Inside closets and cabinets
Floors
Windows and door frames
Attic, etc.
DIY termite control vs. hiring a pro
Termites can cause significant damage, but with early detection, you can keep your home safe from these pests.
There are many DIY termite treatment methods, but they tend to be under-effective or ineffective. And the longer you wait, the bigger the termite problem becomes, and the costlier the treatment will be.
So, it is best to hire a termite control professional to eliminate the infestation. The pro will inspect for the termites and give you a quote for the entire extermination process.
Hiring a pro is much costlier, but you will have peace of mind that your pest problem is in able hands. More so, the treatment used will be highly effective.