When you are dealing with a serious roach infestation in your home, considering hiring an exterminator can be smart idea.
Cockroaches can be very hard to get rid of and you can end up spending more on traps and sprays then hire a pro to do the job right. Hiring an exterminator is worth the expense to live roach free.
However, if you are still undecided, here are some of the factors that you can consider: the severity of the infestation, the size of your home, the health risks, and your budget cost.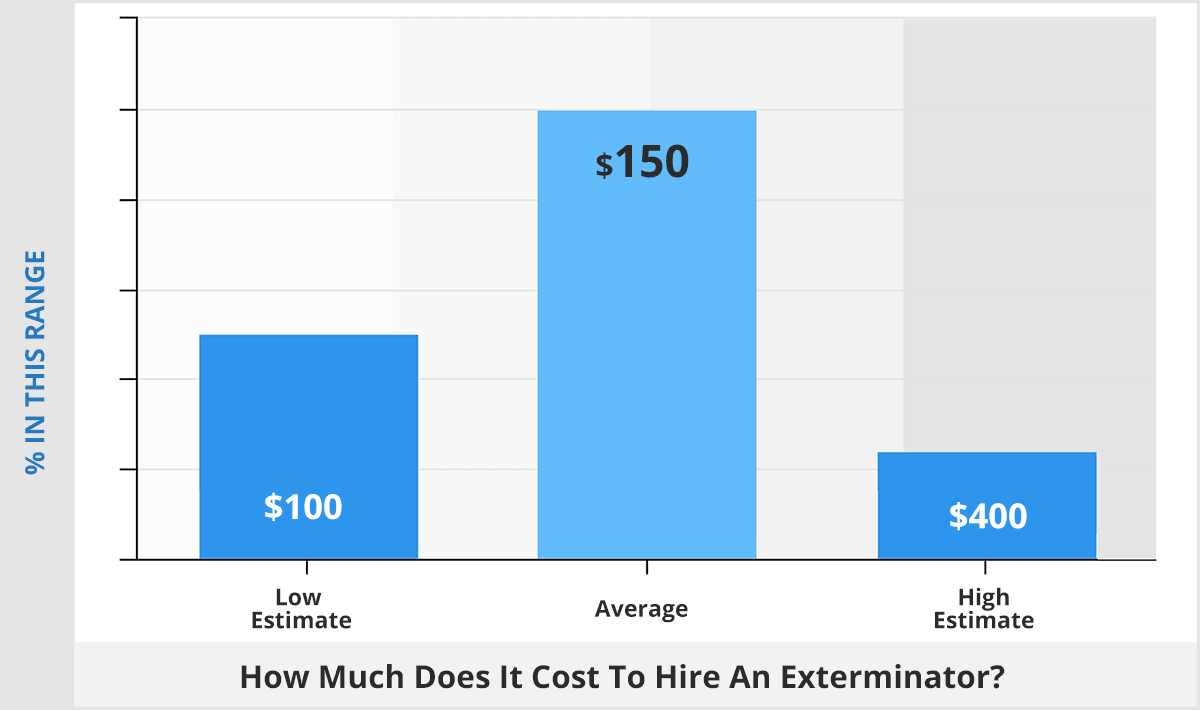 The cost of roach extermination by a professional can vary depending on several factors. Minor infestations may cost between $100 and $400, with an average of about $150.
While moderate ones can run from $300 to $700, major infestations that require more attention and resources can run anywhere from $2,000 to $8,000. On average, a single roach treatment will cost around $250.
Factors that affect the cost of roach extermination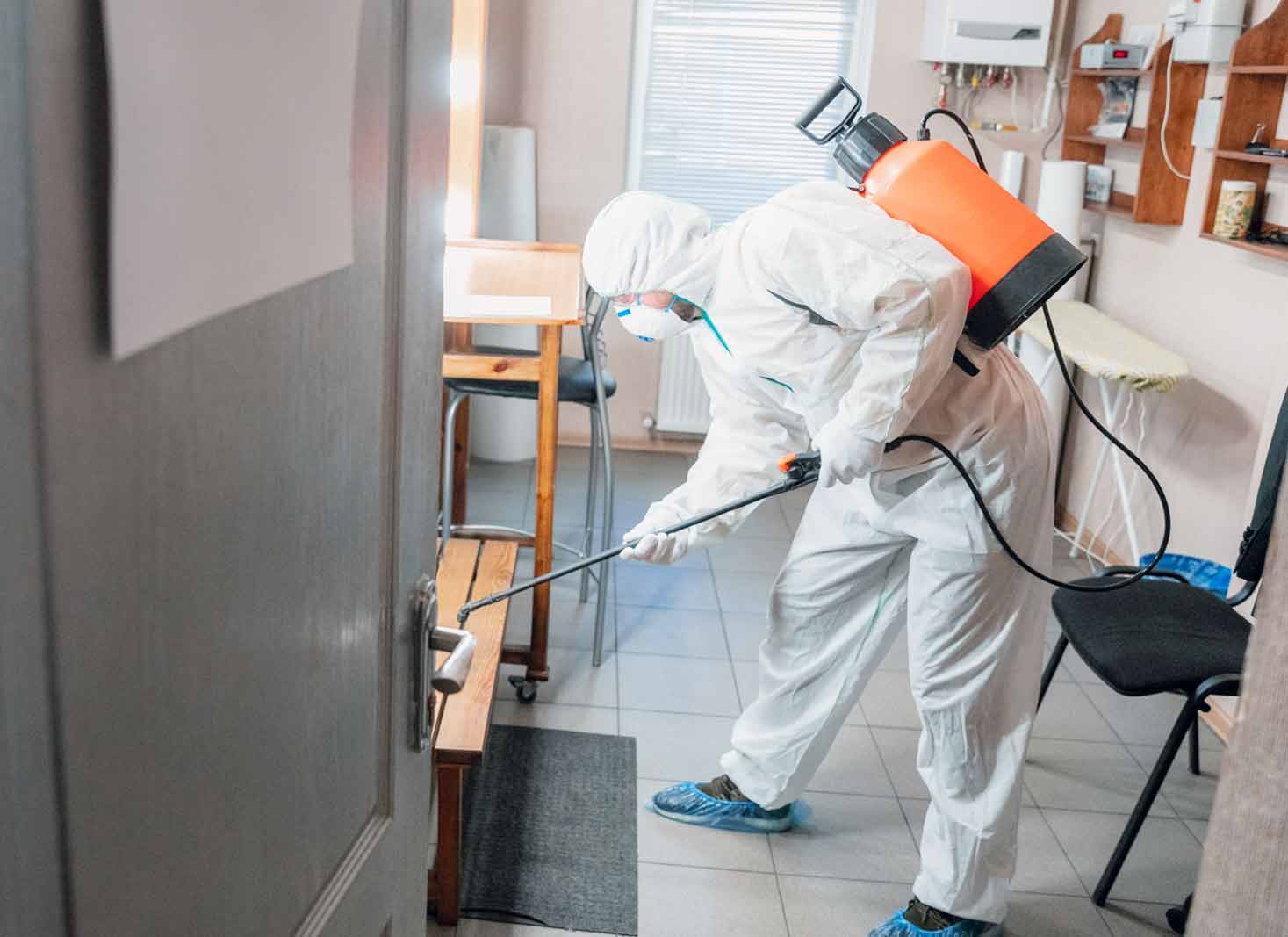 The level of roach infestation has a significant impact on the overall cost of extermination. Essentially, the smaller or more localized the infestation, the less labor, and fewer pesticides are required, which ultimately leads to a lower cost.
Conversely, if the infestation is larger, it's more likely to require multiple treatments, increased labor, and additional pesticides, making the cost higher.
The same logic applies to your house's square footage. The cost of the extermination would be small if the house itself is also small. The more square footage needs treatment, the more you need to spend for extermination.
If the infestation is not localized to one spot, that means the exterminator would have to treat several spots in your home, which will ultimately cost more.
The type of treatment your exterminator will recommend and use will be based on the severity level of the cockroach infestation you have in your home. Should you need fumigation and tenting, the cost will increase exponentially.
Even though fumigation is not typically recommended for cockroaches, the treatment remains highly effective for other hard-to-reach pests.
The process involves the use of a vaporized chemical that can permeate even the most inaccessible areas of a building, including the walls, ceiling, floors, and furniture.
Fumigation requires careful preparation of the home beforehand. It should also be vacated for up to 72 hours during treatment. It is one of the most costly and disruptive types of treatment.
If you ever require whole-home fumigation, the entire house will be installed with a barrier to close the fumigation. To ensure safety, all pets, people, and even houseplants must evacuate for one to three days.
The gas will then be applied and be allowed to dissipate afterward. Fortunately, this treatment is rarely needed for cockroaches to be controlled.
Pest control professionals might use insecticide sprays as a preventive measure or deterrent for cockroaches by applying them to the exterior of a home.
Sprays are able to easily infiltrate small openings and can remain effective for a considerable amount of time after application.
While this type of treatment help with prevention, exterminators usually opt for alternative methods like baits and traps when dealing with an existing infestation.
Even though the results may take some time to show, gel baits are considered one of the most efficient weapons in the cockroach exterminator's arsenal.
They lure the roaches to consume the bait which they will bring back to their colony, leading to their demise. Additionally, other roaches that feast on their poisoned dead will also get killed.
If you only have a small infestation, a single application of gel bait can usually eradicate the infestation completely. However, for more severe cases, subsequent treatments may be needed.
This type of treatment help exterminators in narrowing their search for areas with high cockroach activity, or nests.
As long as these glue traps are strategically placed, they will help reveal the most active areas that should be targeted with gel baits.
Below are the average cost prices for these treatments.
| Description | Average Cost Range |
| --- | --- |
| Fumigation | $1,200 to $2,500 |
| House Tenting | $2,500 to $7,500 |
| Spray | $50 to $100 |
| Gel Bait | $100 to $600 |
| Glue Traps | $100 to $600 |
Number of treatments needed
A typical treatment usually takes one to three visits from an exterminator. If the infestation requires multiple treatments, the extermination costs will surely increase.
If you want to keep your home free of cockroaches for the long term, many pest control companies offer monthly or bi-monthly spraying services. An annual treatment plan will only cost $75 per treatment.
How long does it take for an exterminator to get rid of roaches?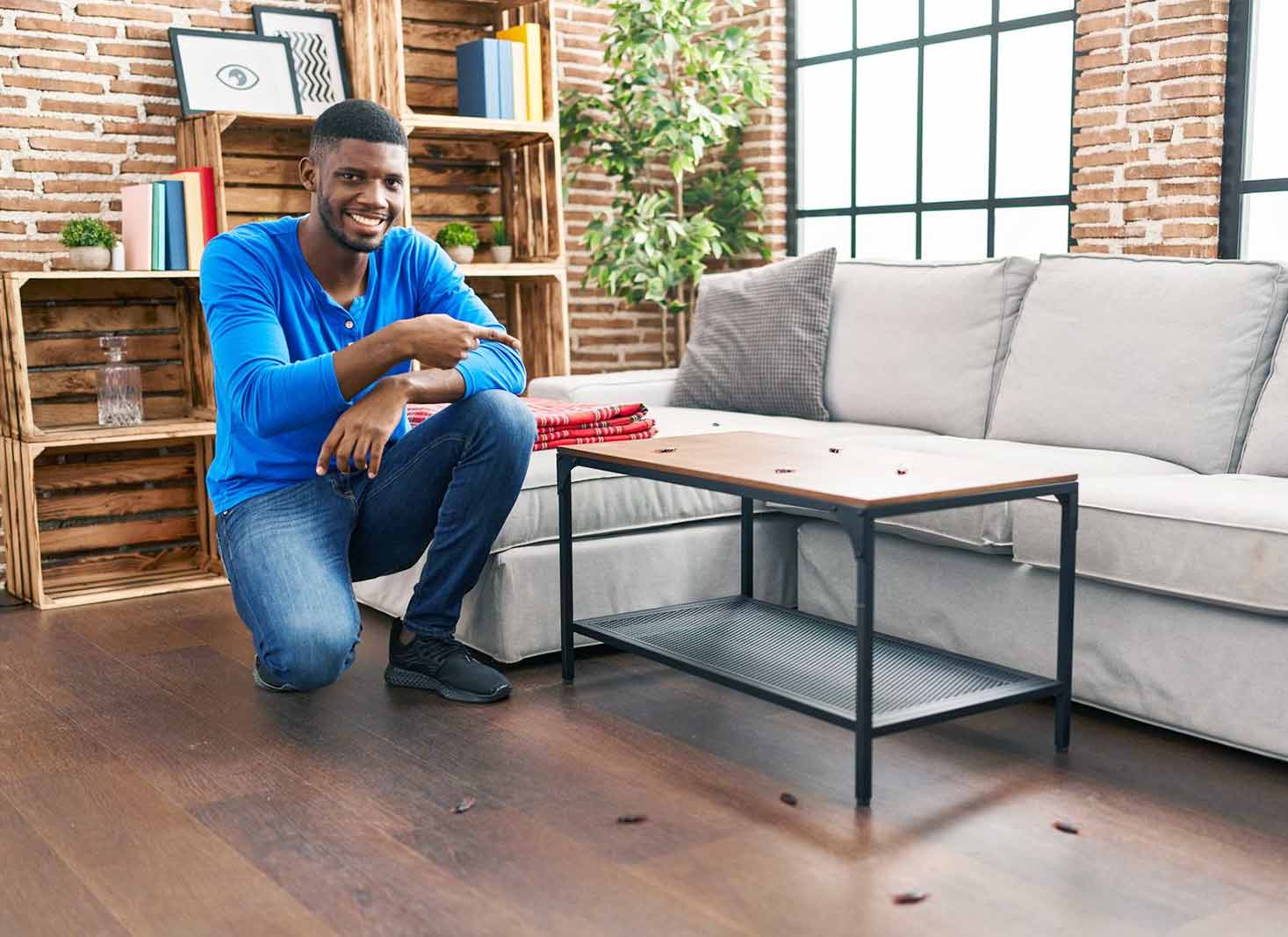 There are a few factors that affect the length of time it will take for an exterminator to get rid of roaches in your home: the severity of the infestation, the size of your home, and the preferred extermination method.
With small infestations, the treatment will start its effectiveness within 1 to 3 days, but most extermination cases take about 2 to 3 weeks to completely eradicate the roaches and their nests.
Large or severe infestations take 2 to 6 months for complete and effective extermination. This will require multiple follow-up visits from the exterminator to renew baits, traps, and other treatment methods that have been used.
A service visit, however, will only take about an hour or two wherein the exterminator will identify the areas with high roach activity and place the baits and traps on them.
What to expect after an exterminator sprays for roaches?
After a treatment or extermination is performed by a pest control pro, you should expect to see a reduction in the number of cockroaches, their nesting materials, and other signs of roach infestation.
However, do not be surprised if more roaches are visible during the day even when you're used to seeing them at night prior to the treatment. These pests are only trying to escape the poisonous chemicals that have infiltrated their nests.
This just means that their regular habits and routine have finally been disrupted. You will notice that they will appear aimless and move slower than those that you usually see scuttling around the walls and floors of your home.
This behavior of the roaches means that they have become weak and have already been affected by the poisonous chemicals and will die eventually.
When is it necessary to call an exterminator?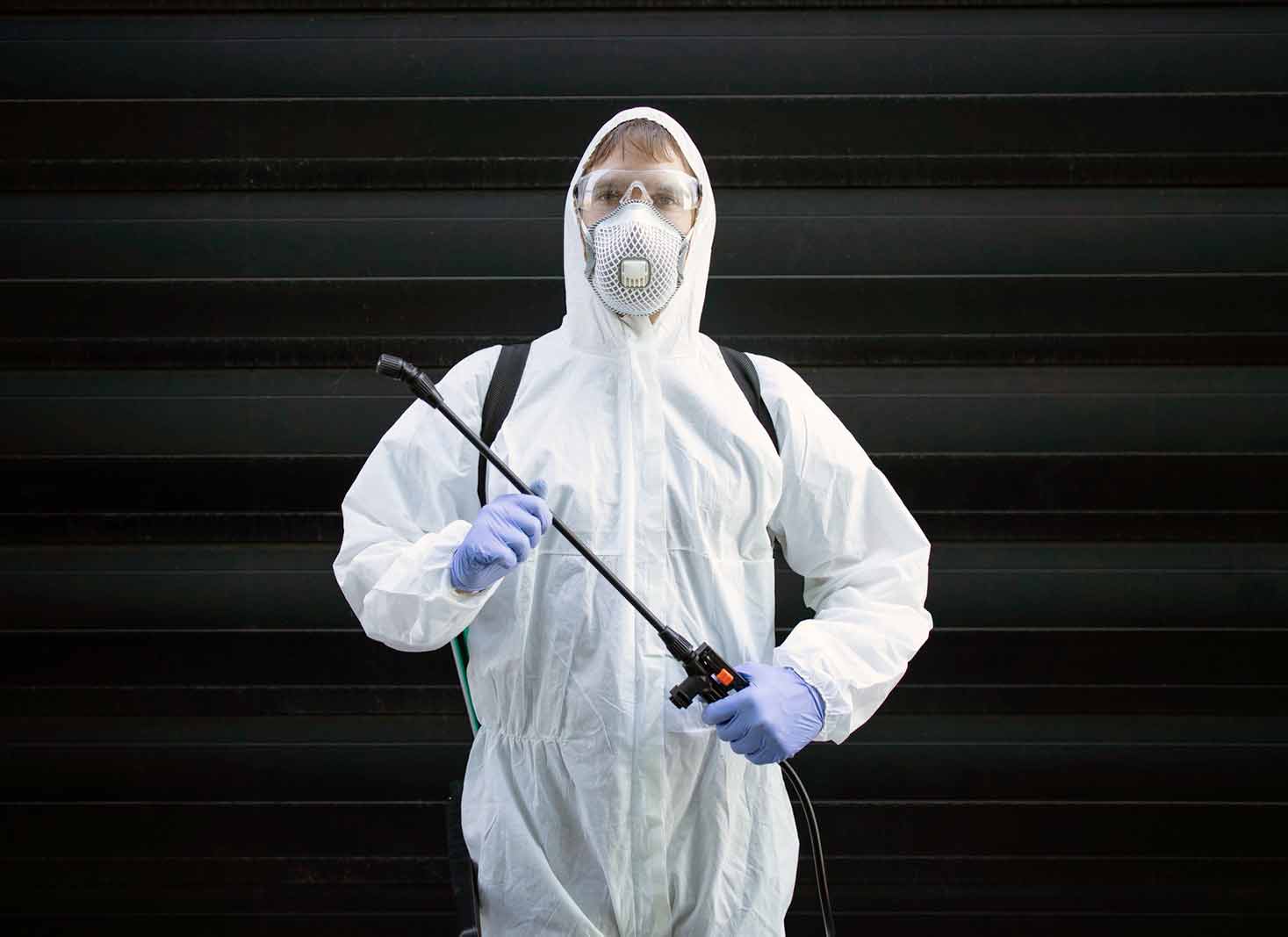 If you suspect a cockroach infestation in your home, it is crucial to find evidence. Should you find any signs, then take immediate action.
Signs of a cockroach infestation include foul odors, cockroach droppings, cockroach eggs, and shed skins. If you see any of these, try to eliminate their food source right away and clean your house.
If this only does little, then it's time to hire a professional exterminator. It's important to act quickly because the size of the infestation can increase rapidly over time.
The sooner you call an exterminator, the more chances you have of resolving the issue right away with less effort and cost. Delaying the process will only result in a larger infestation that will be more difficult and costly.
However, if the infestation is small, a DIY approach could do the trick. But depending on the severity of the infestation, calling an exterminator can be a smart move especially if it's a medium to heavy infestation.
Is DIY extermination effective?
There are plenty of DIY methods for roach extermination that are effective. Home items such as baking soda, boric acid, borax, and diatomaceous earth are effective roach killers.
These home remedies are not only effective, but they are also non-toxic to children and pets. Natural deterrents like citrus and essential oils also help in keeping the cockroaches away.
These are all good, effective options for killing roaches if you do not prefer using (harmful) chemicals like bombing, foggers, and insecticide sprays.
Cockroach bait is one of the most effective DIY treatments. Cockroach bait usually costs between $10 to $20. These bait stations consist of gel bait and/or glue traps that kill roaches and prevent them from coming back.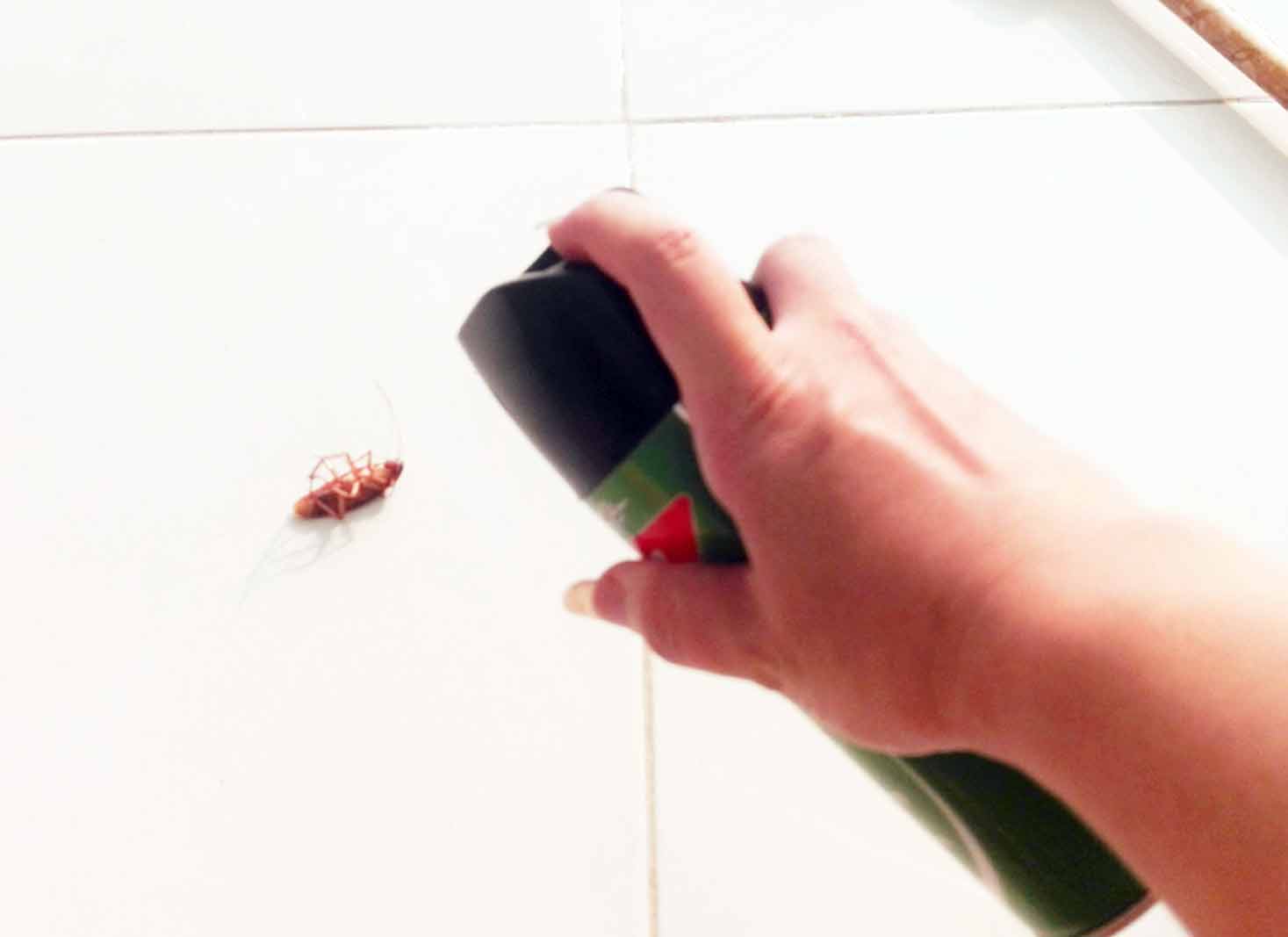 Cockroach sprays also kill roaches instantly and they cost about $5 to $10. Even though cockroach sprays are effective in killing roaches, it is not a preventive solution like gel bait.
However, the thing about DIY extermination is that it has its limits. While there are many DIY methods that are suitable for eliminating a few roaches, it will be difficult to get rid of an entire infestation especially when it's large or severe.
Hiring a pest control professional is the best solution for medium to large infestations (even for small infestations) and ultimately, for the long term.