New York is the 3rd-most rat-infested city in the United States. For this reason, New York landlord-tenant laws require that property owners and landlords keep their tenants' apartments free of pests and mold. In case of a pest infestation, tenants should immediately notify the landlord, who will then remediate the issue. But what happens if your landlord fails to fix the problem?
Suppose your landlord neglects the tenancy agreement and fails to remediate the pest problem even after you notify them multiple times. In that case, you can legally break your lease agreement without having to pay rent for the remaining months.
However, you must keep written proof that you informed the landlord about the problem and gave them enough time to come up with a solution.
In this article, we will discuss how you can break your rental lease without a penalty in case of a mice infestation.
Is mice infestation a justification for breaking my lease?
Yes. According to NYC Local Law 55 of 2018, property owners and landlords must provide tenants with pest-free and mold-free apartments and promptly fix the conditions that cause these problems—such as repairing water leaks and cracks or holes in walls, floors, etc. In short, the apartments should be safe and habitable.
Therefore, if you have a pest problem, you must immediately inform your landlord. However, if your landlord does not solve the issue even after you inform them multiple times, you are justified in legally breaking your lease, as the mice infestation may pose a health hazard to you or your family.
However, you should know that mice infestation is just one of the reasons for breaking your lease. You must take several steps to avoid losing your deposit, damaging your credit, or even being sued by the landlord.
What you should know before breaking a lease in NYC
Before you back out of your lease agreement due to a mice infestation in your apartment, you should:
Know your rights as a tenant. Knowing your local landlord-tenant laws will help you create a better case for yourself.
Read and understand the lease agreement. NYC rental agreement clearly states that it's the landlord's responsibility to remediate a pest problem (mice, rats, roaches). Failure to fix the problem leads to a Class C violation which should be corrected within 21 days.
Know the tenant's rights and laws in your state. Every state has its own landlord/tenant laws and responsibilities regarding mice infestation and breaking of rental leases.
It is important that you know your state's specific laws and look for local legal representation to help you navigate the issue without any lawsuits or other related problems.
What are the lease termination notice requirements in NYC?
In NYC, all tenants are required to provide at least 30 days' notice before terminating their lease.
NYC is a fast-paced city, and there is always a high demand for rental units and apartments. However, this does not mean you can terminate your lease whenever you want. Even if it is a case of mice infestation, there are protocols to be followed until you finally break your lease.
What if I just move out without notifying my landlord?
Breaking a rental lease can be quite a hassle, especially if you don't know the landlord-tenant laws and responsibilities in NYC. Often, tenants contemplate breaking their leases without informing their landlords. This might seem like the easy way out, but there can be serious consequences, such as:
You might be unable to lease a rental apartment in the future.
You may damage your credit report.
You might be sued for breach of contract by your landlord.
You may not get your security deposit back.
The landlord may demand that you pay rent for the remaining months.
To avoid such issues, it is best to hire legal counsel to take you through the entire process and help you break your lease without a penalty.
What should I do in case of a mice infestation?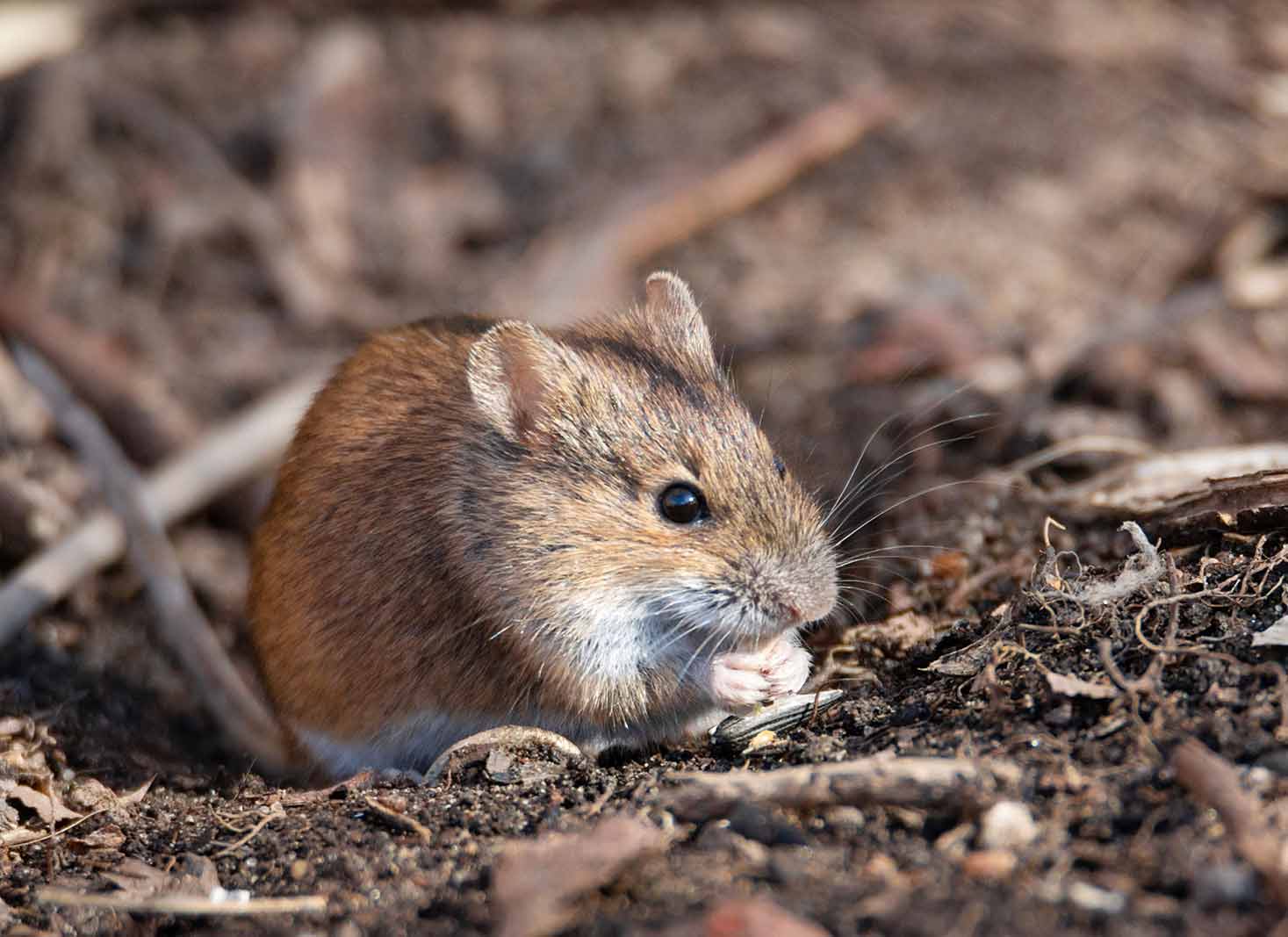 If you are a homeowner, you can hire a pest management company or use DIY methods to eliminate mice and other pests from your home.
However, if you live in a rental unit in NYC, you do not legally own the property. And in accordance with the NYC Indoor Allergen Hazards Law, landlords are responsible for pest control in their tenants' apartments. Therefore, as a tenant, you must inform your landlord or property owner about your rodent problem and give them some time to fix it.
What if my landlord refuses to fulfill their pest control responsibilities?
If the landlord fails to fix the problem, you can file a complaint against them online or call 311. The property owners or landlords will then get a notice from HDP instructing them to correct the violation within 21 days.
You can also solve the issue in either of the following ways:
Hire a pest management company and deduct the overall cost from your next month's rent.
Hold back your rent until your landlord fixes the issue.
Break your lease legally.
If you decide to go with the "repair and deduct" option, ensure you keep all receipts provided by the pest control company as proof that the extermination was done.
Landlord's responsibilities regarding mice infestations in NYC
According to Local Law 55 of 2018, owners whose residential buildings have three or more units should provide their tenants with pest-free and mold-free apartments. Below are some of the owner's responsibilities in NYC.
Carry out annual inspections for indoor allergen hazards such as rodents, roaches, and mold in tenants' apartments.
Immediately respond to all hazards reported by tenants or the Department of Housing Preservation and Development.
Clean the units and ensure they are allergen-free before new tenants move in.
Provide tenants with a copy of the Indoor Allergen Hazards Law (Local Law 55 of 2018) fact sheet as well as a notice that clearly details the landlord's responsibility in keeping the apartment pest and mold-free.
Combat the pest problem using Integrated Pest Management (IPM) practices.
Assess and fix mold issues in the tenant's unit.
Owners should also practice safe work practices and IPMs to mitigate and eliminate the pest problem. The IPMs include:
Removal of all pest nests, wastes, and debris using HEPA vacuums.
Seal and repair all entry points, such as gaps, holes, or cracks, using cement, plaster, wood, and sealants.
Eliminate all water sources by repairing and replacing drains, faucets, and generally the home's plumbing material that may lead to water leaks or accumulation.
Attach door sweeps to doors that lead to basements, hallways, and the outside.
Using pesticides sparingly. Only New York State Department of Environmental Conservation-licensed pest professionals should apply the pesticides.
Tenant's responsibilities regarding mice infestations in NYC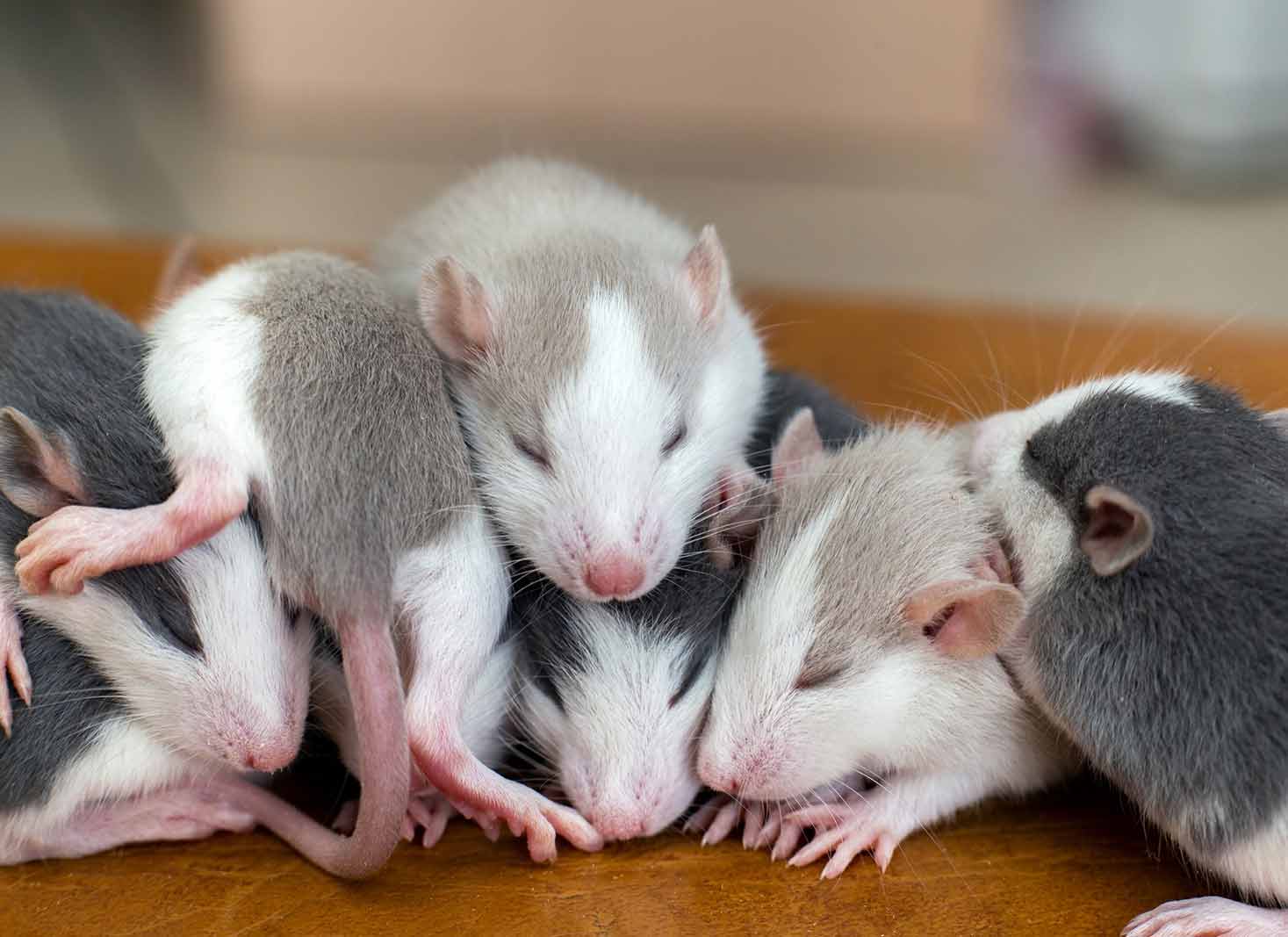 Tenants also play a significant role in keeping their homes free of allergens. Here are some of the tenant's responsibilities:
Keep their apartments clean and dry.
Keep the spaces cluster-free to reduce hiding spots for pests.
Store their food in clean, sealed containers.
Keep their sinks and counters clean and dry.
Cover your trash can tightly and take the garbage out as needed.
Avoid using pesticides and cleaning detergents with strong smells.
Tenants should immediately notify their landlords if they notice leaks, mold, or mice in their units. The landlords will then take the necessary measures to remediate the problem, failure to which tenants should file a complaint online against the owners or call 311.
How to break your lease due to mice infestation in NYC: The DIY option
Once you know all your rights and requirements as a tenant, you should take the necessary steps to prove that your reason for breaking the lease is legitimate.
Here are some DIY steps to guide you through the process:
Make sure you document everything from the very first day you notice any signs of mice infestation until you get your deposit funds. The things you should document include the following:
All your efforts at notifying your landlord of the pest problem
Your landlord's or property owner's response
All out-of-pocket costs you may have incurred since the beginning of the mice infestation
Photos of the damage caused and evidence of the infestation
Receipts from cleaning services you hire or cleaning agents you buy to clean your rental unit or personal belongings.
Any medical issues caused by the mice infestation, such as respiratory issues, skin allergies, etc.
Your notice of intent to leave the rental unit
The date you intend to move out
The unit's condition when you move out
Include photos, and it's even better if you have photos from the day you moved in.
2. Request your landlord to remediate the mice infestation problem
Once you notice that you have a mice infestation, notify your landlord immediately through a demand letter. Your demand letter should include the following:
A request to fix the pest problem
A deadline by which you anticipate the issue to be fixed
The consequences your landlord will face if they neglect their duties
Breaking your lease
Suing the landlord for expenses incurred during the infestation, not forgetting the days when the apartment was inhabitable,
The language you use when writing a demand letter should be firm, professional, and not in any way threatening.
3. Send the demand letter through a certified mail service
If your landlord does not comply with the rental lease terms, you are free to let them know that you will break the lease and intend to move out on a particular date. It is advisable to give a move-out notice of at least 30 days. The notice should be in writing as well.
4. Hold your landlord or property owner accountable
If the landlord or property owner refuses to refund your security deposit or if they give negative reports to credit agencies, you can file a lawsuit against them in the small claims court.
And with all your documentation and futile efforts to get your landlord to fix the pest problem, you will have legitimate claims. Thus, the landlord will pay you all the money they owe you (out-of-pocket costs for the mice extermination and clean-up), and you will be safe from any penalties.