Life in NYC is not within everyone's competency. Be it uptown or downtown, all you need is vigour and valour to be a NYC resident. While people have adjusted to the icy weather and the masses of people, they are certainly not ready to face this disaster in any circumstances. The pests! And this is one reason that pest control services in NYC is a booming and competitive business. Everyone claims to keep away the bad bed bugs, and the lousy mouse away from your house and offices, but is everyone's claim valid? And since there is always one master of every game, there is one such master indeed in the business of pest control NYC. Private Exterminator NYC is one of the most sought pest control services in NYC. From bed bugs, to roaches, termites and mice, they have a semi-permanent solution for all of them.
Deemed as the master of their game, they have redefined their pest control business with their solo strategy of constant innovation in this business. And as more and more New Yorker's are choosing the Private Exterminator NYC, it can be clearly deduced that there is a very logical reason behind it.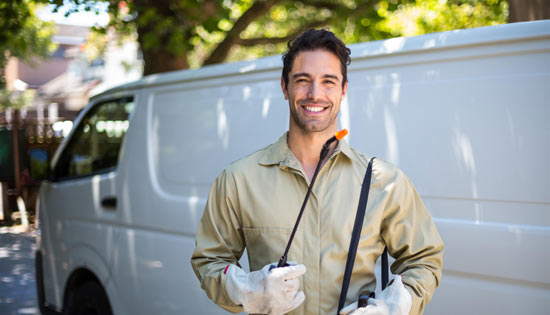 PROFESSIONAL PEST EXTERMINATORS NYC
A dream home in NYC may suddenly become a nightmare. Not because of any unforeseen events or economic lapse but in case you happen to come across a little mouse planning a little family in your attic. Your expensive duvet which is meant to give you good night dreams can render you sleepless if you come across bed bugs. It all sounds scary, right? And there are certainly no DIY home remedies for this. You may take assistance with some herbs or chalk or sprays, but they definitely aren't going to help you in long term. People are often sceptical in hiring pest control services in NYC for several reasons like non-availability of their time, high expenses and the validity of the pest control.
It is always a welcome change when it comes to expansion of the family. But the termites and the bugs are still an unwelcome guest who have to be eliminated. Private exterminator has technical and dedicated expertise that go through various steps to keep your space free of pests and diseases brought by them. Highly professional and trained, you don't need to evacuate your workplace to get your house cleaned. Moreover, they are amongst selected pest control services in NYC that are licensed, bonded and insured. They are punctual and adhere to strict rules while doing their job.
New York is a big city. While transport is difficult, the movement from one place to another is a war in itself. People often take their home and office in the vicinity of each other to ignore the torture of the city traffic. While grocery shopping to another block is a work in itself, Exterminator services do not mind in travelling from one corner to another nook of this city.
Private exterminator covers almost all the populated and main areas of NYC. The area of services are Manhattan, Brooklyn, Queens, Bronx, Staten Island and even Long island! Not only the areas, they even come with all time emergency services that are available 24*7 throughout the year. They are counted among the trusted services who will be at your doorstep in an assigned step to deal with the unwanted pests at your place. If you are in their service area, then you can expect them before your pizza delivery guy comes.
There are many reasons that people do not opt for a pest control service. Some of them can be stated as,
The cramped space of their apartment.
The fear of expensive flooring or the wallpaper getting stained.
The pets getting irritated by the smell and spray.
The kids and the adults being allergic.
The smell staying there for days.
And while there are many more reasons where people are considerate enough for the poor pests themselves and of course the environment, Exterminator NYC has solution to every query and confusions. They use effective and eco-friendly pesticides which has a very high efficiency and durability in comparison to the other pesticides used or that which are available in market. Also, in comparison to the pesticides available in the local shops, the pesticides used by Private Exterminator is risk free to humans and pets despite having chemicals.
DEDICATED PEST CONTROL SERVICES IN NYC
Private Exterminator NYC is basically a family owned business. Though it may sound just like the baton of responsibility being passes down generations after generation. It is more like the whole journey, experience in the industry, the knowledge of the whole business and trust that is earned from the people. Still operated within the family, it has competitive rates that makes it a worthy competitor in the pest control industry. Along with that surety, they also boast of a 100% success rates. And needless to say, this is the truth.
The best and the highlighting worthy point of this pest control NYC is that they straight away don't barge into your homes, spray pesticides in the attics, corner and under the bed, take their pay and exit. No. This is exactly not the way that they work. Their planning and step by step assessment is commendable. In their free assessment and inspection, they inspect the area under attack, the surroundings of the house, complete checking of all the pest prone destination, etc. Along with that, they also check and cover all the places that may in future be a house for a pest. Their experts then advise you on the steps that have to be taken, for your health and to avoid the future pest invasion.
In an industry, it always not about name and the popularity. It is also about experience, services, public trust and dedication. Private Exterminator gives all in one package and no wonder why people are selecting it over other pest control services.