The problems that roaches bring to your home and to your health can be quite an inconvenience and, sometimes, even threatening. This is why getting rid of them as soon as possible in a permanent way is ideal.
Home remedies such as baking soda, boric acid, borax, and diatomaceous earth are excellent for killing roaches permanently. Natural deterrents like citrus and essential oils also help keep them away.
However, you can always hire a pest control professional to eliminate a roach infestation once and for all. Professionals have the skills and knowledge to get rid of larger infestations that may be hard to eliminate using DIY methods.
There are many ways to kill cockroaches naturally if you do not prefer using chemicals like bombing, foggers, or sprays. These home remedies are not only effective but they are also non-toxic to children and pets.
Here are 5 home items you can easily use to kill a roach infestation:
One of the easiest ways to get rid of roaches is using baking soda as part of a DIY roach bait, which will consist of nothing more than mixing sugar and the baking soda itself.
The sugar will act as bait to attract the cockroaches and the baking soda will kill them. Baking soda, once consumed by roaches, creates gasses in their stomachs, causing them to burst.
To fully experience the effectiveness of this mixture, make sure to sprinkle it in areas where they usually hide. You can also place the mixture in a shallow dish and put it in a high roach activity corner.
Cockroaches often feed on their dead, so if they happen to feed on a fellow roach that died because of baking soda consumption, a chain reaction of death will follow.
Boric acid is a mixture of water and boron. It is a compound present in some fruits and plants and is incredibly deadly for cockroaches.
Once a roach comes in contact with boric acid, the compound sticks to its legs and wings, causing them to die later on. When ingested, it kills them instantly.
Boric acid should be applied only in dry places as it is not effective when it gets wet. Make your own bait like putting orange peels or a spoonful of peanut butter in the middle of a plate surrounded by boric acid and place them near their hideouts.
Even though Borax is mostly known for being a cleaner or laundry product, it is actually a compound present in many household products. But what a lot of people are using it for is as a roach killer.
Like the baking soda method, mix borax with sugar and sprinkle them on areas with roach activity. When consumed, the borax dehydrates the cockroaches and kills them immediately.
Diatomaceous earth (DE) powder is composed of pulverized, fossilized algae. Its particles are sharp and dehydrating which causes damage to the roaches' exoskeletons. What ultimately kills them is dehydration.
All you need to do is buy some food-grade DE and apply them in places where there is cockroach activity. Ensure the areas are dry and clean before sprinkling them on any surface.
Roaches must come in contact with DE. As they walk through it, some of the powder will cling to the tiny hairs on their legs, causing them to die later on, usually back at their nest.
What causes a roach infestation?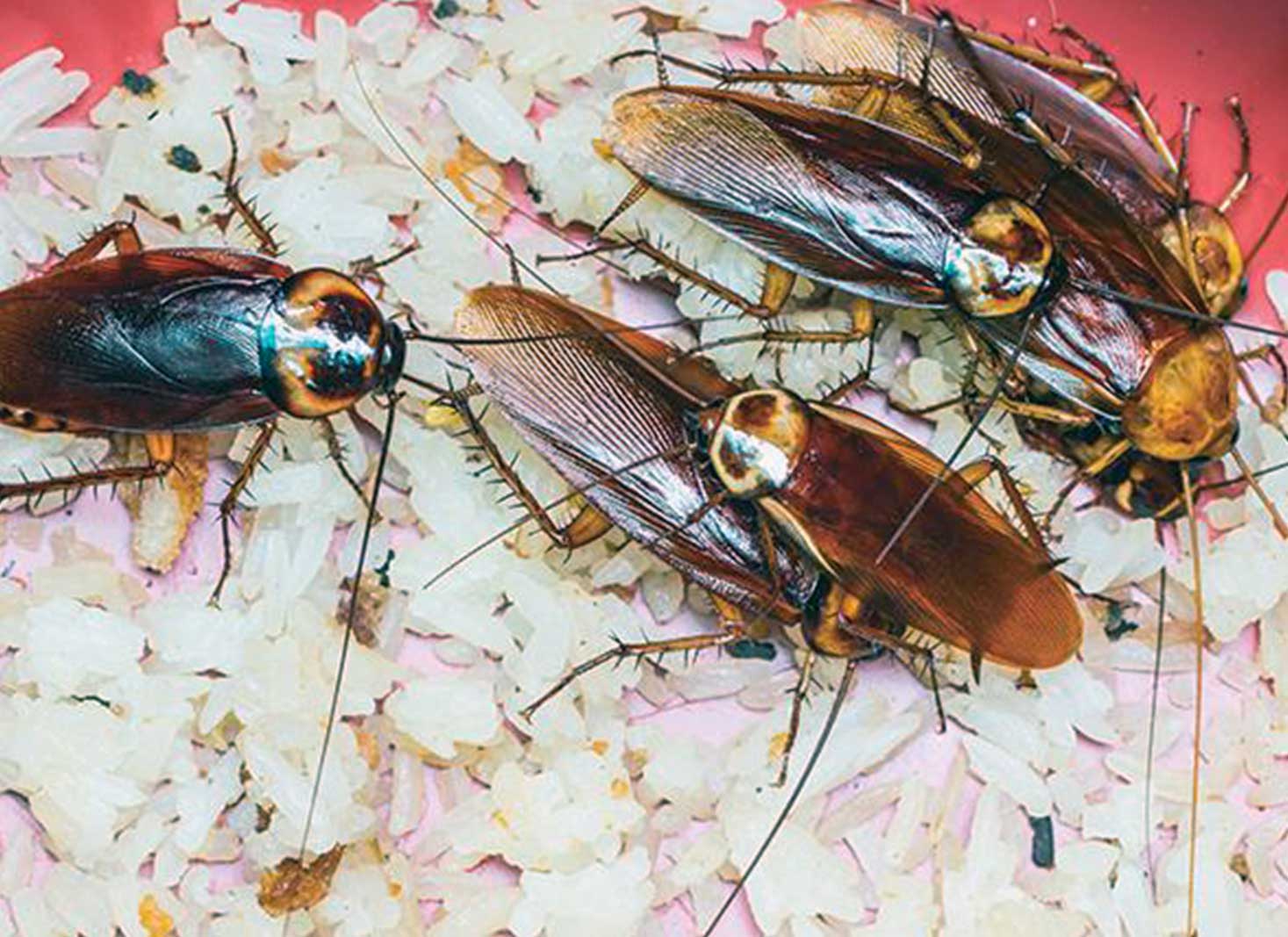 Like any other insect, cockroaches seek shelter and they can find that by entering homes. You will find that roaches will venture more indoors, especially during the cold season.
Most roaches hide and live in the forgotten areas of a house. They also like living in damp places like under the sink or behind the toilet. The more clutter in your home, the more they are likely to live in it.
All living creatures need their own kind of food and water, and if you don't keep your food and water stored properly, then roaches are bound to be drawn into your home.
Roaches eat anything as they are omnivores. They are particularly into starches, sweets, greasy food, and meat. What attracts them are dirty dishes left on the sink, pet food on the floor, and trash with food waste.
Even if you keep your house clean all the time, you won't be able to avoid roaches if your neighbors have them. This is more likely to happen with people living in apartments and condos.
The best way to approach this potential problem is to speak with management and agree on regular pest control or treatment.
How to avoid a roach infestation?
Dispose of anything that could attract roaches. Before applying home remedies that could kill these pests, ensure your house is clean and dry in the proper places.
Crumbs and spills should be removed, and the floors should be regularly mopped and swept, especially the areas under and around big appliances. Make sure to take out the trash regularly.
Avoid leaving food sources for pests, especially at night when everybody's asleep. Get serious about storing your food properly by putting them in plastic containers or airtight glass.
Perishables should be kept in the refrigerator as well. This includes your fruits and vegetables.
Some kitchen appliances are often overlooked when cleaning. Remember that roaches like grease and in your home, they can find the most greasy areas in the kitchen.
Always wipe your dishwasher, stovetop, and the areas behind and under your cooking appliances clean and dry.
A great tip to follow is to wipe these appliances with a mixture of cleaning water and a few drops of lemon oil to deter them. The scent of citrus will discourage roaches from coming back.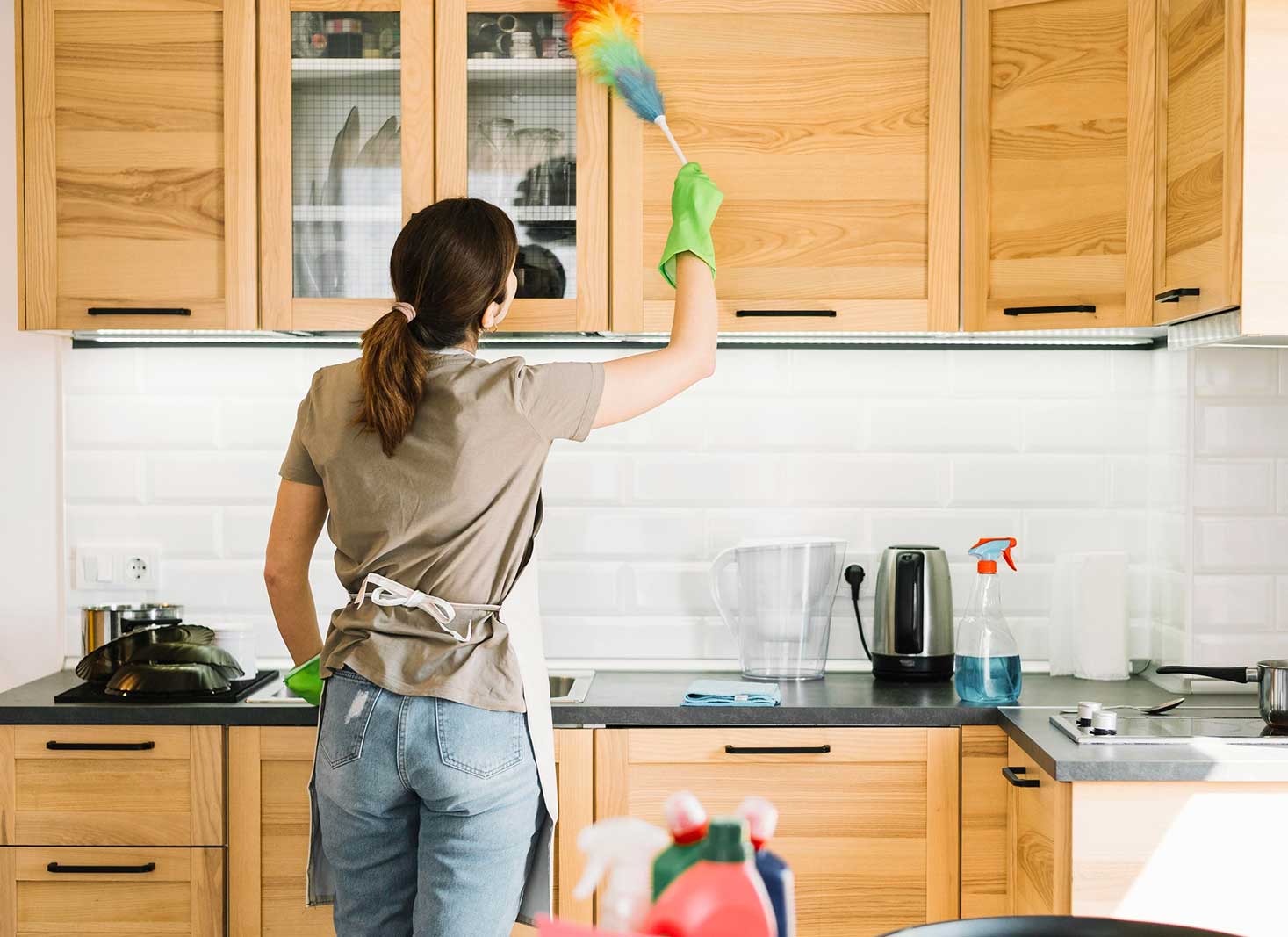 Get rid of nesting materials
Newspapers and cardboard boxes are examples of materials these cockroaches could use for breeding and nesting. Cluttered materials such as these are basically motels for bugs and pests.
Avoid roach infestations by recycling or getting rid of old newspapers and cardboard boxes as soon as possible.
Seal cracks and entry points
Roaches are very sneaky with their small bodies being able to enter even the tiniest gaps or cracks. Make your home as unwelcoming as possible to cockroaches by sealing all their possible entry points.
Check your entire house for cracks or holes, especially around windows, plumbing, electric lines, and crawl space vents. Seal these cracks by using caulk or sprayable foam to prevent them from entering.
Moisture is one thing that attracts cockroaches. In fact, they need it to survive. So check your home for plumbing leaks and have them fixed right away. Also, make sure that your sink is dry, especially during the night.