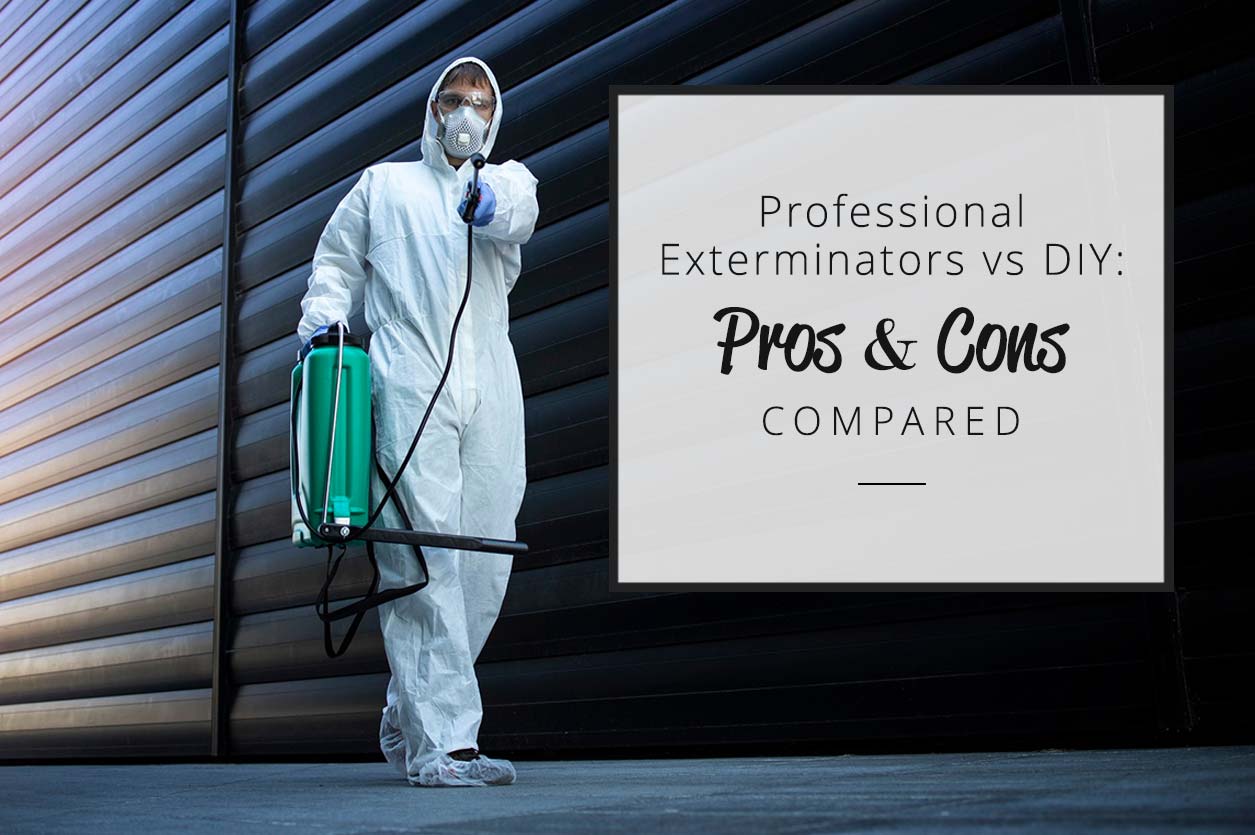 Every home suffers from pests at some point, be it a small ant attack or notorious pests like roaches and rodents. Having pests does not mean your home is dirty. Rather, the pests find the environment attractive: there is enough food, water, and shelter. When infestations occur, you have to rely on either DIY methods or professional pest control to eliminate the pests.
Generally, both DIY and professional pest control use a range of proven chemicals and devices to exterminate pests. The application method may differ slightly, with DIY pest control being cheaper and ideal for smaller infestations, while professional pest control is more expensive and best suited for larger infestations.
In this article, we will look at how these two pest control approaches differ and help you decide which is best for you.
Comparison between Professional exterminators and DIY pest control
Both DIY and professional pest control use almost similar methods to get rid of pests, such as chemicals, electromagnetic repellers, traps, baits, fumigation, and poisons.
Homeowners use DIY methods to eliminate pests, but when the infestation gets out of hand, professional exterminators step in to save the day.
Both DIY and professional pest control measures focus on pest control, prevention, and eradication. So, if you are a DIYer, you should know what attracts pests to your home and how to control and prevent an infestation.
Professional pest control uses harsher chemicals to eliminate severe infestations, while DIY pest control uses milder chemicals, insect repellents, and vinegar. Both approaches can be effective when used at the right time.
Professional Exterminators vs DIY: Pros & Cons
Before calling a professional pest exterminator, most homeowners decide to take matters into their own hands. DIY pest control methods like pest repellents and electronic traps can work just fine as long as they are used correctly. However, when the infestation is large, professional pest control services could be a better option.
Regardless, there are advantages and disadvantages to using DIY and professional methods to eliminate pests.
Pros of professional pest control
Professional pest control is highly convenient. All you need to do is contact a professional exterminator, and the experts will take care of everything: from inspection to completion. And depending on the size of the infestation, you will get follow-up visits to ensure the pests are gone for good.
Professional pest control services cannot be compared to DIY ones regarding the toughness and effectiveness of the products. The experts use the right products to tackle the infestation, and depending on the degree of the infestation, they can use mild to severe treatments like chemicals, traps, baits, fumigation, and heat treatment.
Professional exterminators have undergone rigorous training and have enough experience in handling pest problems. These experts are conversant with the different types of pests and know the exact signs of infestations. They also know what product treatment methods are best suited for different pests.
Usually, professional pest control services have a service guarantee for their customers. This means they can provide another treatment free of charge if the infestation returns. The warranty differs from one pest control company to another.
Cons of professional pest control
The cost of hiring pest control services is much higher compared to buying DIY products.
Pest control costs between $200 and $600 on average. The price can be as high as $7,500 for fumigation and heat treatment. The actual pest treatment cost may vary depending on the infestation level, pest type, and treatment method used.
Professional pest control measures employ harsh chemicals, and you may not know the exact ingredients of these chemicals unless you ask the exterminators. These products may harm your children and pets, so you must be cautious during the application.
Pros of DIY pest treatment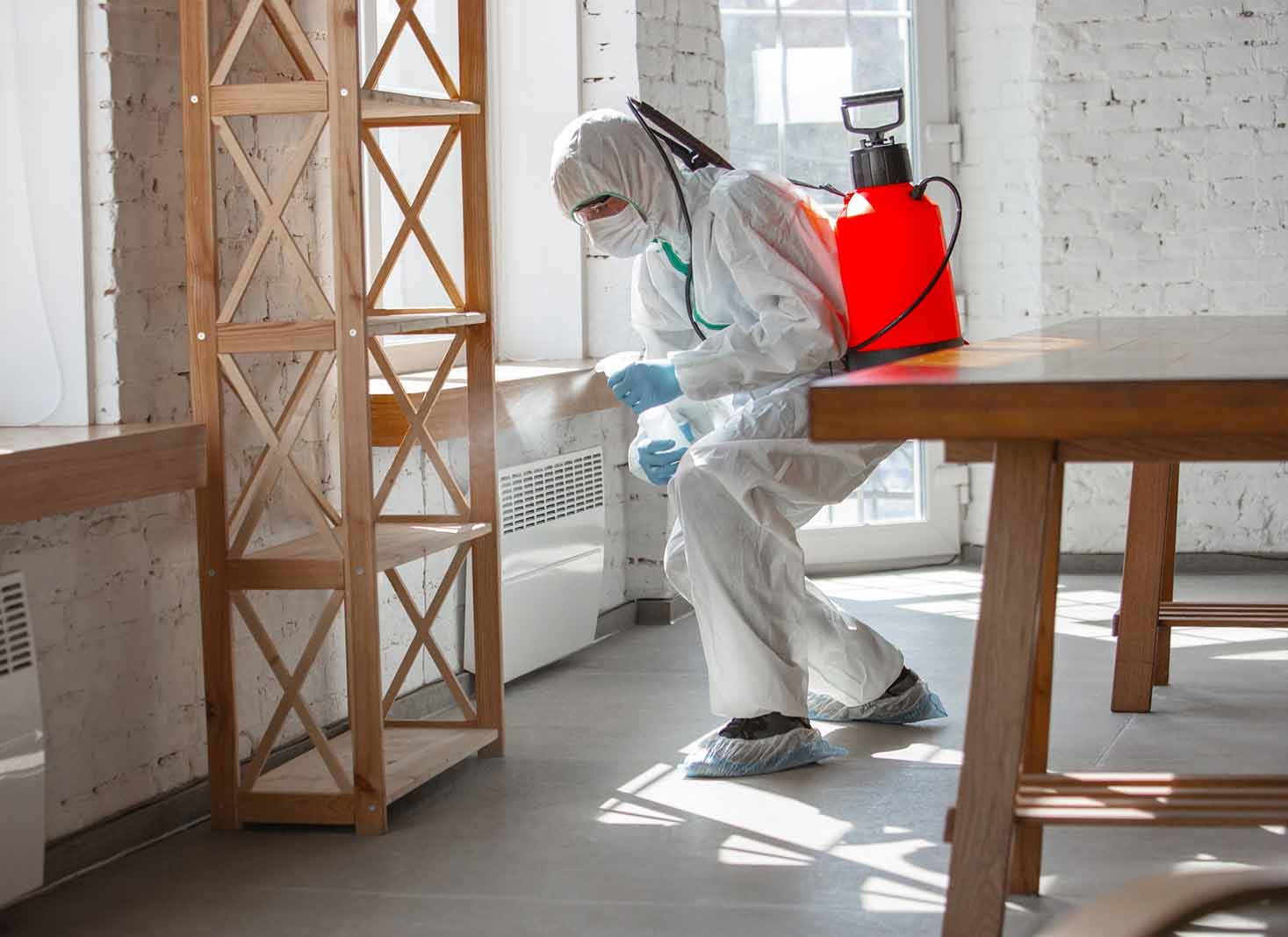 In the current economy, most homeowners choose to eliminate pests on their own to save some money. DIY pest control is relatively cheap compared to professional services, and most homeowners can afford to buy products from local stores to deal with the infestation.
Modern DIY pest control methods have proven to be highly effective, which is why most homeowners choose this option. With the many products available in the market, you can deal with pests on your own, and only call professionals when the infestation is large.
You can choose your own products
DIY pest control allows you to choose your own products to kill the pests, and mostly, you will go for products that will not harm your family and pets.
On the other hand, professional pest control uses harsh measures like harsh chemicals, fumigation, and heat treatment to get rid of notorious pests like bed bugs and roaches. You will often have to move out of your home for a few days because these methods are unsafe.
You know where the pesticides have been used
Safety is paramount, especially if you have small children and pets, and most people feel it is safer to apply pesticides on their own. This way, they can know precisely the places they have sprayed, so they can keep their kids and pests away from those areas.
With professional pest control, it is not possible to tag along, so you may not know the exact spots where the chemicals have been sprayed.
Cons of DIY pest treatment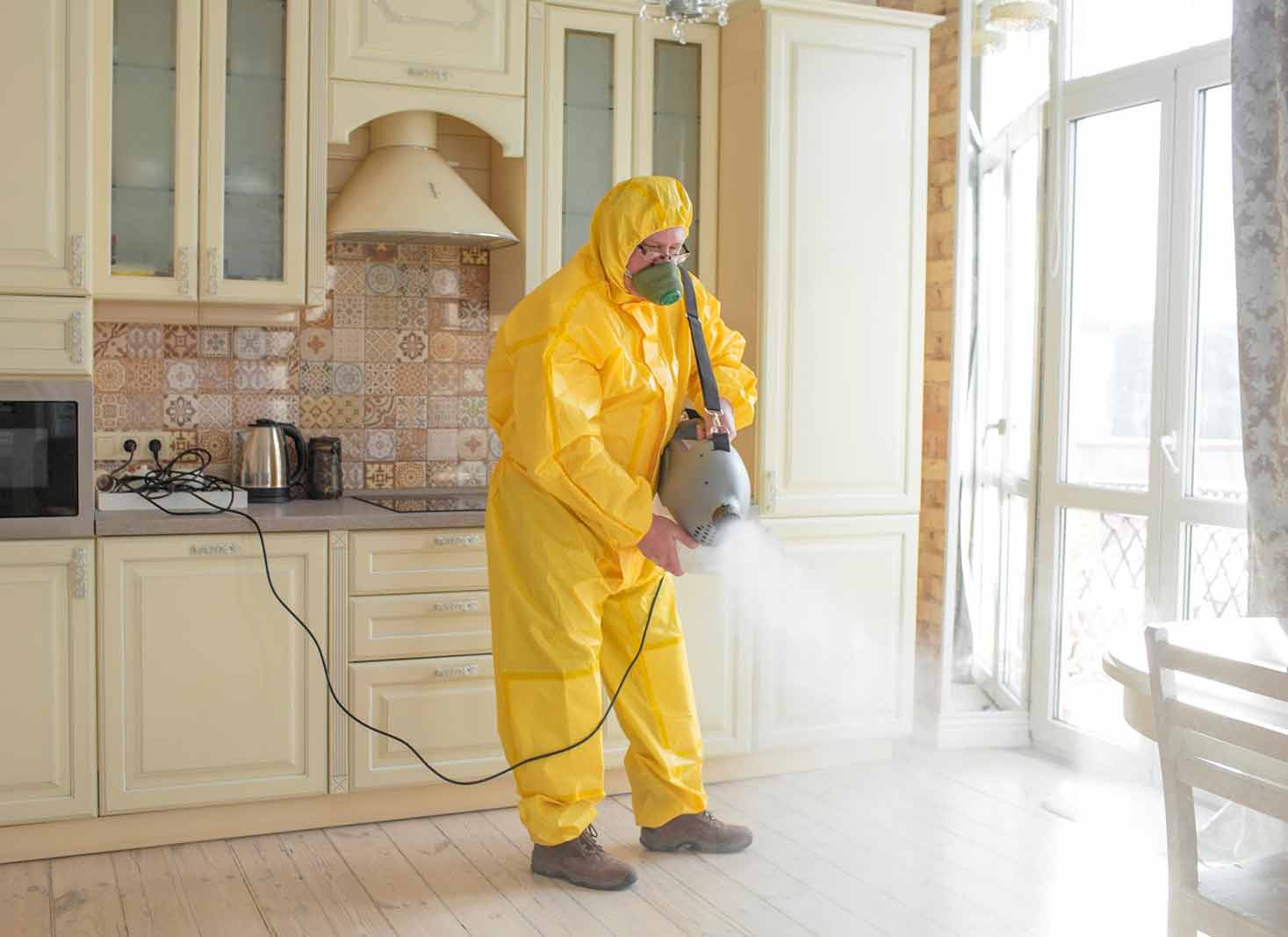 You don't have expert knowledge
Usually, most homeowners only have basic knowledge of how to tackle pest problems in their homes. For instance, you may know how to check for signs of infestation and what products to use depending on the pest.
However, you cannot deny the fact that you lack expert knowledge to deal with the infestation. And in most cases, you may not know the size of the infestation, so you may not treat it correctly.
You can increase the safety risk
Although DIY pest extermination gives you a sense of safety, you may put your family at more risk by using the wrong products or not following the instructions. Professionals know exactly what products to use and how to apply them, something you, as a homeowner, may not know or may be ignorant about. Worse still, you can spread the infestation and put your family at greater risk.
Usually, DIY pest control products may not be as strong as professional products. So, you may need to apply more of these products and repeat the treatment several times to eliminate the pests.
So, which is the better option?
Now that you know the pros and cons of DIY and professional pest control, which option do you think is best?
Well, both pest control options are excellent, depending on the issue at hand. You just need to evaluate your problem and choose the method that works best for you.
Not all pests will require professional extermination, and not all DIY methods will eliminate your pest problem. The method you choose to use will determine the level of infestation. DIY methods can work for minor ant, roach, and mice infestations, but you will need to call professionals if the problem gets out of hand.
Below are a few pointers to help you decide which method is best.
Determine the level of infestation.
Your budget
Convenience
Safety concerns
Effectiveness
Guarantee
Once you consider all of the above, you will be able to choose the pest control method that works for you.