Mice are unwanted visitors that no one wants to have over. Dealing with mice infestations is very hard as they are fast, can crawl into small spaces, and keep multiplying with time. Mice can also harbor deadly diseases and cause nuisances and headaches. When dealing with mice, prevention is better than cure, and early intervention means a higher chance of getting rid of them permanently.
Mouse-proofing an apartment entails taking precautions to prevent mouse infestations. There are many ways to mouse-proof your apartment, from getting a chimney cover, plastering over any potential entry and hiding spots, using mouse repellant, getting a cat, etc. These steps help keep any invading mice out of the apartment and can efficiently limit mice infestations.
In this article, we will provide you with several ways to mouse-proof an apartment. Let's go…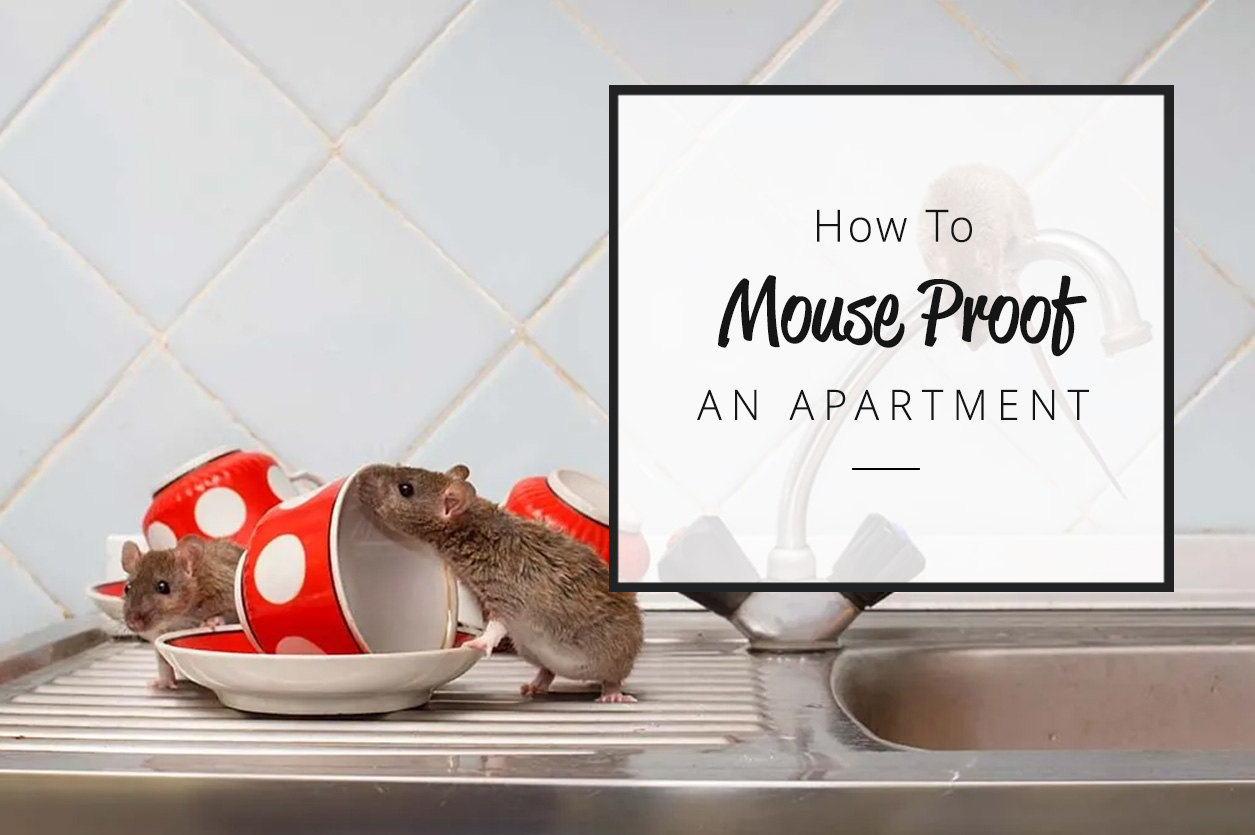 Mouse-proofing your apartment is very important if you want to keep mice away. If you live in an apartment susceptible to pests, the following steps can help lower the chances of mice infestations and ensure a habitable space.
Here are some effective ways to mouse-proof your apartment;
1. Sealing any potential entry and hiding spots
One of the most effective ways to mouse-proof your apartment is by sealing any potential entry and hiding spots. Mice usually come looking for two things in a house, food and shelter. They typically use wall crevices as hiding spots and slither through openings to and from the apartment. Mice can chew through most building materials, and any small space they see may soon become larger as they chew through it.
Closing off any potential entry and hiding spots ensures that the mice do not have easy access and do not find shelter in the apartment. You can do this using plaster, cement, or wooden boards. The material used will depend on the job however, woven wire mesh or steel wool is the best material because mice cannot chew through them. Using twisted wire mesh or steel wool guarantees that the crevices are sealed and that no mice can get in.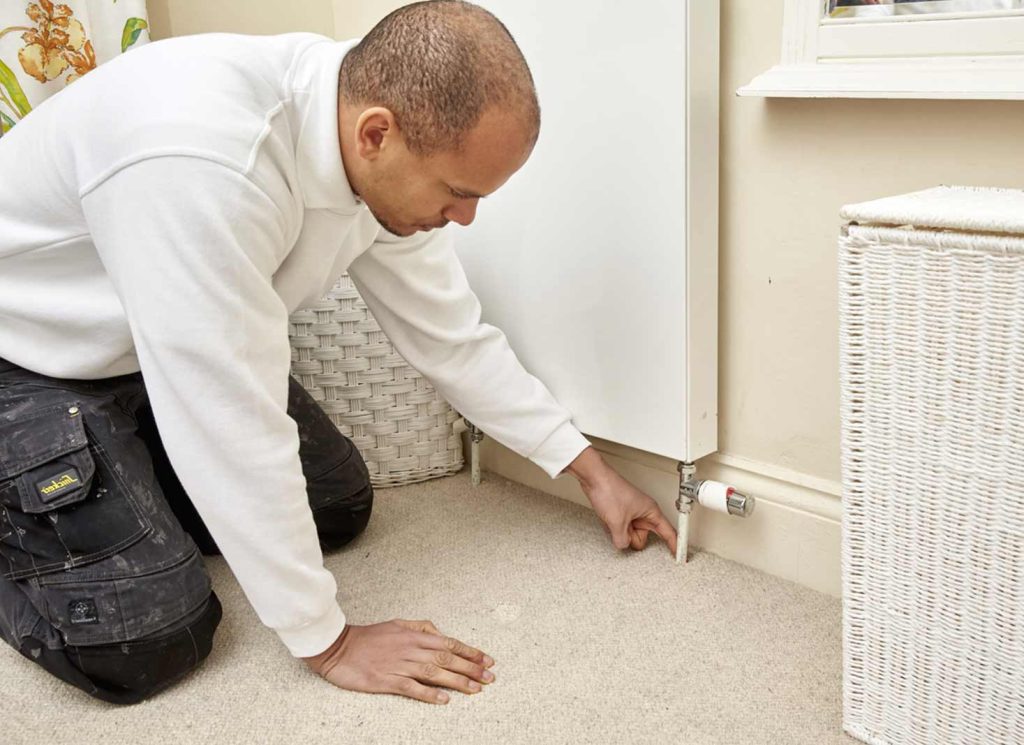 Using Chimney covers is a very effective way of mouse-proofing an apartment. Although chimneys have great use as they lead the smoke from fireplaces out of the apartment. However, chimneys can serve as an entry and hiding point for mice. Since chimneys are rarely cleaned and require little maintenance, rats often use them as a doorway in and out of the house.
When the chimney is not in use in summer and spring, closing it will prevent mice from using it as an entry and hiding spot. Because of the high chimneys, people often imagine mice cannot climb that high. Well, think again, mice have adapted so much to the landscapes of urban cities and can climb ridiculously high. Chimneys are often forgotten when mouse-proofing, but now you know better.
Using mouse repellant is a very effective way of mouse-proofing an apartment. Mouse repellents usually contain chemicals that mice find irritating and help in keeping them away from an apartment. They are two types of mouse repellants depending on your needs. There are natural and artificial mouse repellants.
Natural mouse repellants include peppermint oil, cloves, pepper, etc, and contain artificial chemicals. It is a good choice for households with kids or pets. Artificial mouse repellents are synthetic chemicals used to repel mice. They are stronger than their natural counterparts but can contain toxic chemicals. If you live close to a restaurant or construction site, using a stronger mouse repellant may be the right choice for you.
Repelling plants is a very effective way of mouse-proofing an apartment. Many plants produce scents that repel mice. These plants can be planted in flower pots and placed at the entry and hiding spots of mice to repel them and limit the chances of a mice infestation.
Some mice-repelling plants include; Marigolds, Rosemary, Lavender, Daffodils, Onions, Sage, Tomatoes, strong peppers, etc. These plants are also natural mouse repellants and can be used to dissuade mice from your apartment, garden, etc. these plants release special smells that have been found to repel mice and is a natural way of mouse-proofing your apartment.
Getting a cat is a very effective way of mouse-proofing an apartment. Cats are a very favored pet for many people, especially while in an apartment. This is because cats can thrive in a little space comfortably. Cats are also natural predators of mice and can serve as a very efficient way to keep mice out of your apartment. Because mice are established prey for cats, they tend to avoid them.
The smell of cat urine, cat fur, etc. is enough to keep mice at bay and mouse-proof an apartment. Plus you get a new pet to snuggle with when you're home. Make sure to choose a cat breed that hunts. Also, older female cats make better hunters in general compared to their male counterparts.
6. Set up mouse traps with baits
Setting up mouse traps with baits is a very effective way of mouse-proofing an apartment. While this is mainly used as a control measure, traps and bait can serve as preventative steps to keeping mice away.
There are different mouse traps available to the general public depending on your choices. There are humane traps that only capture the rat but cause no harm and there are more fatalistic traps that use chemicals or poisoned bait to kill the rats.
To utilize mouse traps and baits as a mouse-proofing tool, get a mouse trap of your choosing and place it at spots where mice are likely to frequent. It can be in the pantry, kitchen, near the trash cans, etc. you can also keep these traps in the garden to catch any outside mice. This is because those mice may find their way into your home if not eradicated.
Why you need to mouse-proof your apartment
There are multiple reasons why it is necessary to mouse-proof your apartment. Whether you have dealt with a previous infestation or you've been lucky enough not to, making sure mice can't find their way into your apartment is very important. Prevention is better than cure and when dealing with mice that is very true.
Here are a few reasons why you should mouse-proof your apartment.
Mice usually serve as vectors for many diseases such as hantavirus, Salmonellosis, and Rat-bite fever. These diseases can cause serious harm to people who come in contact with them by eating food infected by rats etc. mouse-proofing your apartment will help to prevent mice from having the opportunity to transfer their diseases.
2. Avoid structural damage
Because rats can chew through many building materials like wood, plaster, etc, they can cause serious damage to the structure of the building. Apartment buildings with extensive mice infestations can face serious structural issues with their foundation, walls, doors, etc. mouse-proofing your apartment ensures that rats have no access to the apartment and have minimal opportunity to cause extensive damage.
Hygiene is a very important aspect of having a habitable living space. Mice are one of the most unhygienic pests to have in your home. Many mice usually rummage in trash cans and carry that dirt into your space. They also leave droppings and urine everywhere which have an unpleasant stench. Mouse-proofing your apartment allows for better hygiene all around.
4. Less nuisance and better home quality
Mice are known for causing a ruckus especially when they are rummaging for food in dumpsters, pantries, etc. This noise can be a disturbance to many people as it usually happens during sleep hours.
Mice also run around haphazardly and scare residents. It's never comfortable to share your living space with mice. However, mouse-proofing your apartment reduces the chances of having to deal with a mice infestation and allows your apartment to be mouse-free.
What if mouse-proofing does not work?
Mouse-proofing your apartment is a preventative method that keeps mice out. However, these methods are not always efficient, and mice may find their way into your home. It is easier to deal with mice infestations if caught on time, as the number of mice to eradicate is smaller, and they do not cause as much damage.
You can deal with mice in your apartment by using rodenticides, chemicals designed to kill rodents, using traps and baits to catch the mice – they can be humane traps or lethal traps, calling a pest control service, informing your landlord about the situation, etc.
See the homepage for more articles on mouse pest control