In New York City, it is the duty of the landlord to maintain their rental properties habitable and clean. Tenants should be provided with a home without pests and other health hazards.
One of the landlord's responsibilities is to have regular inspections, and when necessary, exterminations, in the building. The financial responsibility usually belongs to the landlord and rarely the tenant.
In this article, we will discuss further the landlords' responsibilities in NYC and find out what roles tenants should play in keeping their units clean, safe and habitable.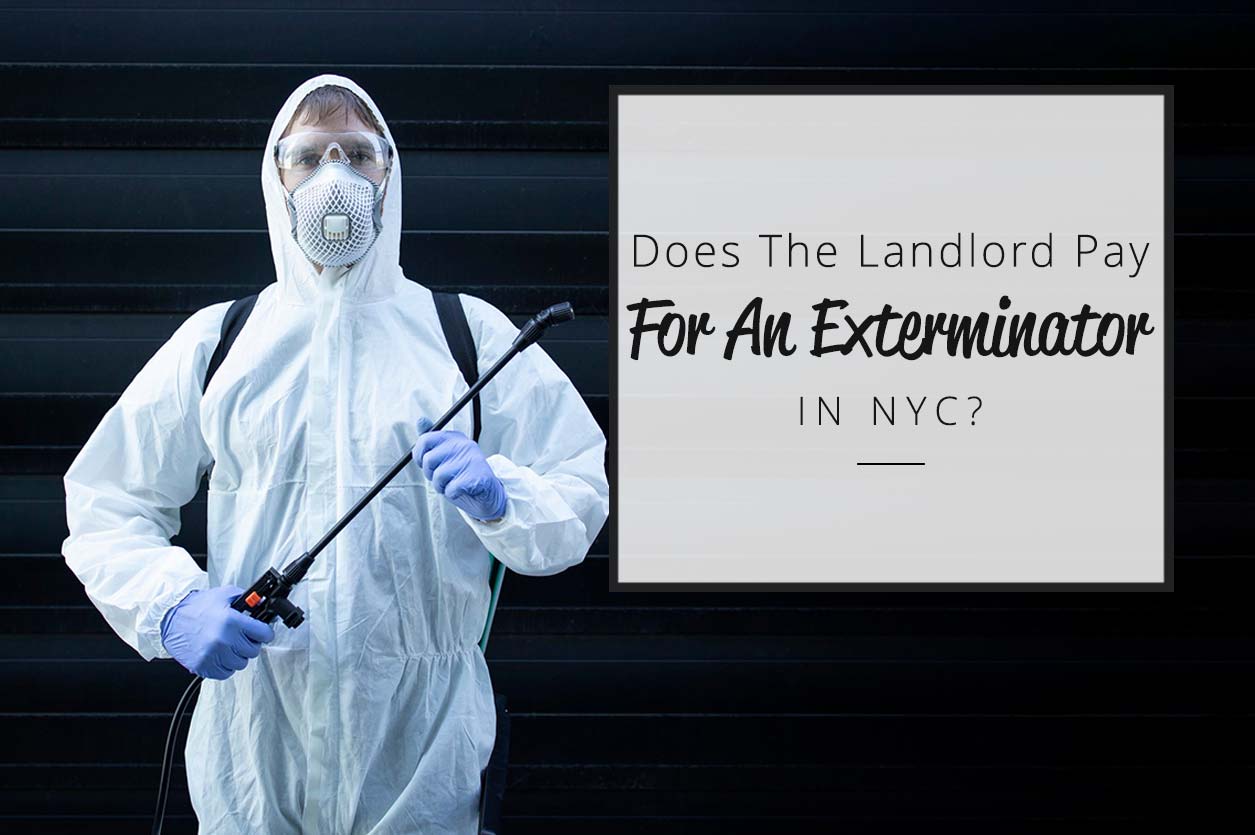 Who is responsible for pest control when renting?
In the general run of things, the landlord is responsible for pest infestations, inspections, and pest control in rental properties. But in New York City, dealing with these pest control issues can often cause conflicts between landlords and tenants.
However, full financial responsibility does not necessarily lie on the landlord as there are cases where a tenant would have to shoulder the expenses of pest control.
The law states that landlords should be able to provide a safe and livable environment for the tenants. Pest infestation and control in the rental property is generally the landlord's responsibility.
However, the financial aspect of the issue – who gets to pay for the pest control – is yet to be determined based on the cause.
Nevertheless, whether it means doing pest prevention measures or treating the entire property against pests, the ultimate responsibility of the landlord is the safety of his or her tenants.
After all, New York City law dictates that an annual inspection should be conducted in rental units which includes cockroaches, mold, and rodents.
The landlord could be relieved from paying the costs of pest control in situations where the tenant has caused the pest infestation, but this does not absolve the landlord from contacting or hiring a professional or pest control company.
In the event that the pest infestation is indeed caused by the tenant, he or she should pay for the costs. The tenant's living conditions could very well be the cause of an issue like this.
An example is when the pest infestation is caused by the tenant's consistent behavior of not cleaning his/her unit. Pests are attracted to filthy areas especially when there are food wastes or crumbs.
Another example is when a tenant's pet has caused a flea infestation. Most landlords that allow pets in their rental properties require these animals free from fleas prior to residing.
So even if the tenant is responsible for the infestation, it is still the landlord's job to fix this issue regardless of whose responsibility it is to pay for the costs of pest control.
How long does a landlord have to fix a rodent problem?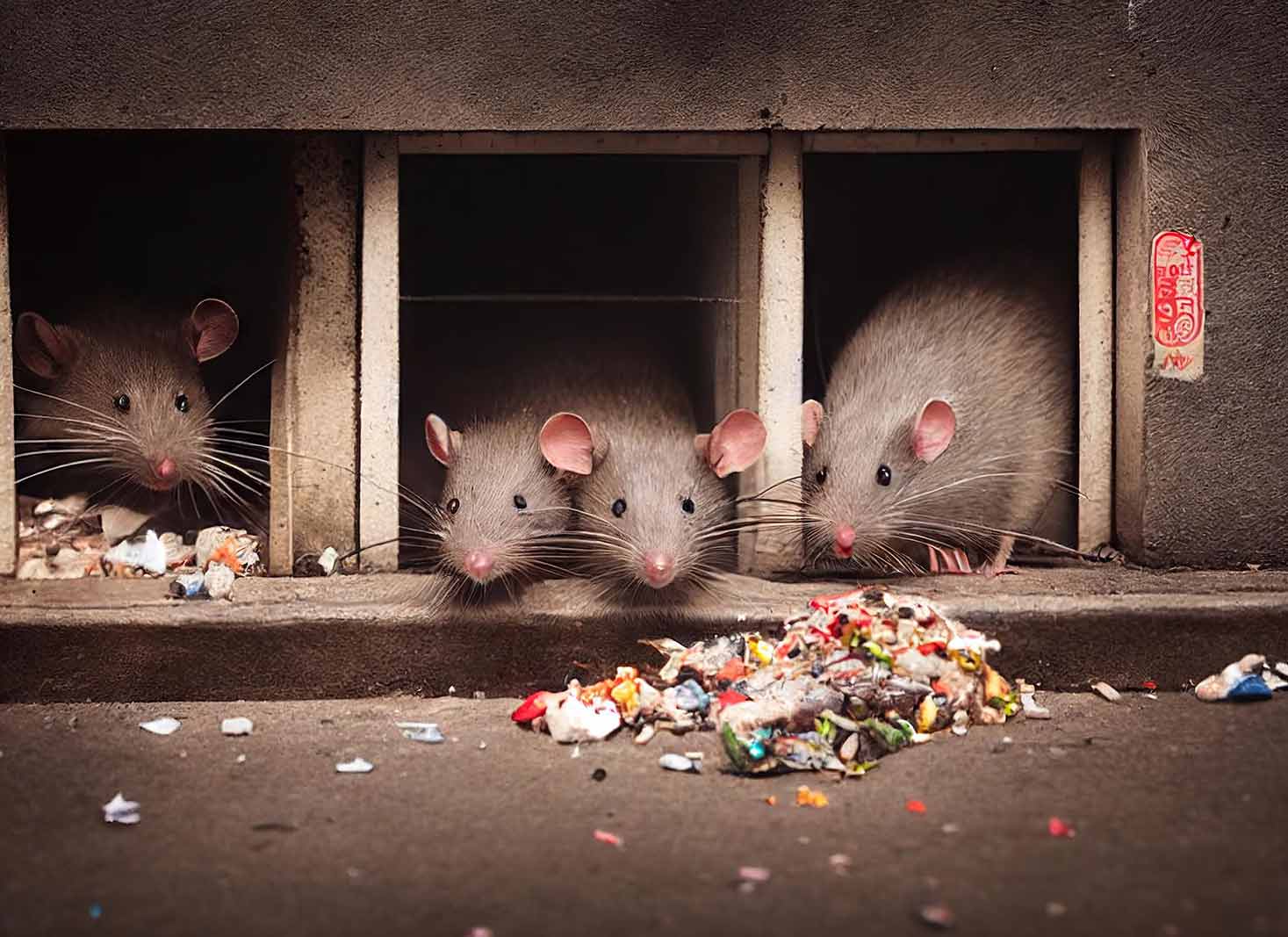 Landlords are usually given 30 days to fix an issue regarding the habitability of the building (e.g. pest infestation) after a tenant files a complaint. If the problem requires immediate attention, these 30 days will decrease.
Some of these habitability issues include mold, damaged plumbing, and rodent problems. Serious infestations of pests or rodents require complete elimination in just a matter of days.
If the landlord refuses to address the pest issue reported by a tenant, the tenant can file a complaint with 311, and the Department of Housing Preservation and Development (HPD) will send an inspector to assess the problem.
When a pest infestation has been found by the HPD, the department will send a notice to the landlord stating exactly how long they have to correct the situation.
For non-hazardous pests, the landlord only has 90 days to address the issue. They have 30 days for bed bugs and only 21 days for rodents and cockroaches.
If the landlord still neglects the problem even after HPD's notice, the landlord could be subject to legal fines or civil litigation.
How to ask your landlord for pest control?
It is one of the landlord's responsibilities to conduct yearly inspections in his or her rental units in New York City. These inspections or assessments will then determine whether pest control should be performed.
If you want to request, as a tenant, for pest control to be conducted in your rental unit, here are three (3) important steps you can take:
Whenever you want to file a complaint or report an issue to your landlord, always have it in writing to make it more official and legitimate. A report in writing could also serve as evidence, should civil litigation occur.
A report in writing should be submitted to your landlord within 24 to 48 hours upon discovery of the infestation. When you send your complaint, make sure it goes through your maintenance system or email.
Include photos in your request. You do not need to capture the pests themselves; you can take a photo of where you have found them or where most of them are hiding.
These photos will strongly support your request as they are proof of the infestation.
Specify important details
In your request letter, try to be as specific as you can. Include important dates (when you discovered the infestation and when you filed the complaint), and specific examples of your discovery.
Also put in an overview of how many pests you have encountered, and when and where you found them to give your landlord critical context as these details may help in making the process of looking for a solution easier.
Cooperate with scheduling and extermination efforts
When your landlord finally hires an exterminator, he/she will give you prior notice for an inspector to enter your unit or any neighboring units for any possible pest issue.
When you have received your notice, try to be flexible with your schedule as pest exterminators can be quite difficult, especially in peak seasons.
Also, comply with preventive measures or any specific control efforts the landlord requires. This includes disposing of garbage, reducing clutter, removing source food, and sealing and closing cracks in walls or doors.
Cost to hire an exterminator in NYC
The national average cost of hiring an exterminator is approximately $170. Depending on the infestation, the cost may range between $110 and $260 and go as high as $500.
In NYC, the initial consultation and assessment cost may range from $90 – $150. The average cost for pest control services in NYC is $250. For a complete pest elimination, the cost could go up to $600.
Pest control is not cheap- these services' prices are indeed high, but a neglected pest infestation would cost much more.
Factors that affect the cost of pest control
The cost of pest control for homeowners and tenants usually are lower compared to large spaces like office buildings, shopping areas or malls, apartment complexes, and industrial buildings.
One factor that affects the cost of pest control is the size of the property, whether it is a house, an apartment, or a commercial area. Larger properties will cost more than smaller ones.
This is because they require more protection and more products.
The type of service you require will greatly depend on the kind of infestation you have in your unit. This also determines the frequency of the service you require. Some need a one-time service and some need multiple visits.
The average cost will depend on the type of service you need and how much of it you will need.
Here are the different types of services available in New York City:
One-time insect removal
Monthly pest control
Emergency pest control services
Exclusion services
Regular pest control and maintenance
Although these factors are not always applied in every pest control service, the labor, supplies, and equipment can still affect the prices of pest control.
The exterminator or pest control professional will tailor the treatment accordingly based on the type of infestation there is present in your home and your specific instructions.
Bait, chemical sprays, kill traps, catch-and-release traps, fumigation, or heat treatment are just some of the techniques they might use depending on the infestation.
The supplies include baits, dusters, foamers, pesticides, and sprayers. These are the usual materials involved in pest control.
Take note that eco-friendly supplies cost more so make sure to clear that up with your exterminator when discussing charges.
Some types of services need special pest removal tools and exterminator equipment, especially when the infestation has become deadly.
The equipment also includes safety gear like breathing masks, coveralls, gloves, and goggles.
Pest control apartment laws in NYC
The Local Law 55 of 2018 of New York City requires building owners or landlords with three or more rental properties (apartments, condos, etc.) to keep their tenants' homes free of pests and mold.
This includes requiring landlords to have yearly inspections on their properties for mold and pests and to fix the conditions that cause these problems.
This NYC law is a part of the landlord's responsibility in making sure their rental properties are safe, clean, and habitable.
The Local Law 55 of 2018 is also known as Indoor Allergen Hazards Law. Allergens are substances that basically make the quality of indoor air terrible and unsafe. They can worsen asthma symptoms and can cause asthma attacks.
The reason pest infestations are under this law is that mice, rats, and cockroaches are allergens. Additionally, leaks that cause mold and cracks allow pests to enter a tenant's unit.
Furthermore, the chemicals that are used to get rid of pests, like pesticides, can cause health problems. They could be dangerous to people and pets when not used in the proper way.
The Indoor Allergen Hazards Law (Local Law 55) reinforces the safe execution of pest control whether by landlords or a pest control professional or company. It states the responsibilities of both landlords and tenants when it comes to pests.